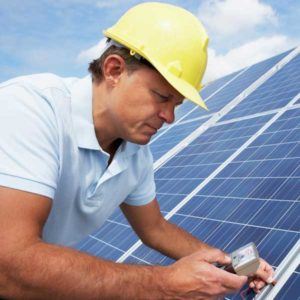 Did you know that the government incentive to install solar goes up and down depending on how many people are installing?
The incentive was designed to "self-regulate" the market so that when a lot of people are installing solar, the value of the incentive falls which increases the cost to the consumer and slows down the market. When fewer people are installing, the incentive increases, reducing the cost of systems and encouraging more people to install.
This is designed to prevent boom and bust cycles that have occured in the past.
This happens via the value of Small Technology Certificates (STC) which operates like a share price and forms the incentive. At the moment STCs are valued at about $37 which is close to their maximum possible value of $40. Last year they dipped to $17 which increased the price consumers paid for solar systems considerably.
On top of the fluctuations that can happen in the value of STCs due to the volumes of solar being installed, the number of STCs that you're entitled to drops on January 1 each year, until 2030, which is when the incentive will be removed altogether. This rebate gets passed on by solar installers to you with a discount off the cost of installing.
The value of the incentive available for different size system is listed below.
|   System size | 1.5kW | 2kW | 3kW | 4kW | 5kW | 6kW | 7kW |
| --- | --- | --- | --- | --- | --- | --- | --- |
|  Number of panels (approx) | 5 | 7 | 10 | 13 | 16 | 19 | 23 |
|  Value of rebate (STCs) – | $975 | $1,313 | $1,988 | $2,663 | $3,338 | $4,013 | $4,688 |
***Incentive estimate based on calculations for STC zone 3 at STC price of $37/kW. The amount of STCs received depends on the location of your installation. The price of STCs is calculated based on market value and is subject to change. Check online to get the most accurate price.
There are no guarantees that the incentive will continue at these values for long and they will definitely decrease later this year and over the longer term. There are even threats from elements within the government to remove the rebate altogether.
Recently, Coalition backbenchers Tony Abbott and Craig Kelly called for the removal of all renewable energy rebates claiming that the rebate was pushing up power prices and that the industry can stand on it's own two legs.
Whether this is true or not, this means that there are some extremely powerful elements within the Government wanting the incentives homeowners receive to be removed.
"Australians are paying far too much for our emissions obsession. Government must end subsidies for new renewables," Mr Abbott said
This, combined with the value being pretty much as high as it can possibly be should be good motivation to find out how much solar can save you on your power bills.
With system prices starting at around $3,000 and paying for themselves in around 3-6 years, now has never been a better time to make the investment and lock in lower power prices for decades to come.
Fortunately, you can get started right here with us.
Here at Solar Market, we have helped over 250,000 consumers like yourself find out if solar is right for them, by getting 3 quotes from solar installers who service your local area.