One thing's constant in Australia: It's fine and mostly sunny.
So much so, that if you were a weather reporter and you bet on it being fine and mostly sunny when the teleprompter went down, you'd probably get away with it.
At Solar Market we don't like to bet. We like to invest, and so should you.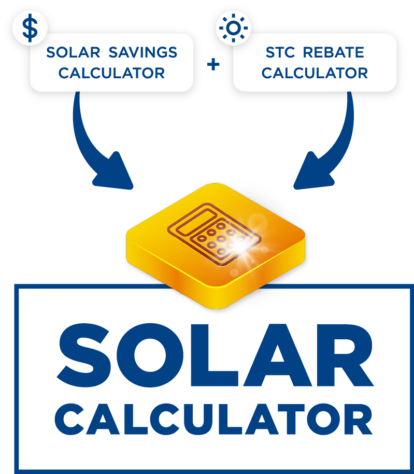 We strive to bring every Aussie the info they need before investing in their own solar system. That's why we have our free Solar Calculator, which combines an STC Calculator with a Solar Savings Calculator all in one. BOOM!

Use our Solar Calculator alongside our Solar Panel Calculator and in just a few clicks you'll know if solar is worth the investment for your home.
Not your average solar calculator
If you've ever tried another solar calculator you'll know it's hard to get the whole picture in one go.
That's how ours is different – it does it all!
Our Solar Panel Calculator & Solar Calculator Combo will:
Calculate what size of solar system you need;
Calculate your STC rebate;
Calculate how much you will save on your electricity bills if you had solar; AND
Calculate your ROI and payback period!
We want every Aussie – young and old, vegemite-hater or normal person to easily calculate how much solar panels could save them and the world around them.
Just a teaser – the average Aussie home saves hundreds, if not thousands of dollars on their energy bill each year when they have solar.
How much will you save?
Try our Solar Calculator (Solar Savings Calculator & STC Calculator combined tool) and Solar Panel Calculator combo to find out in just a few seconds.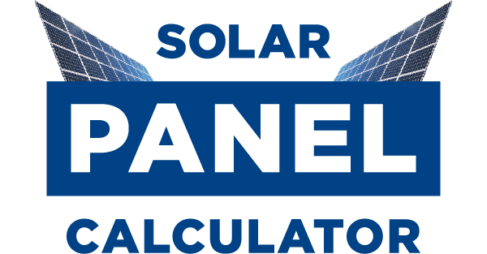 Step 1 - Use our Solar Panel Calculator to check your ideal system size
Our Solar Panel Calculator is a quick quiz used to discover the optimal solar system size for your home.
Just answer a few basic questions about your home and energy usage and the Solar Panel Calculator crunches the numbers for you.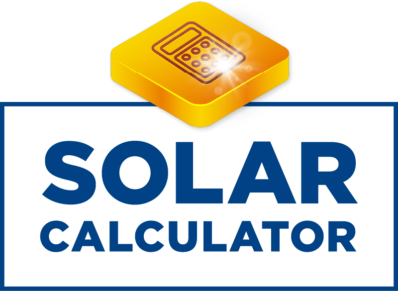 Step 2 - Use our Solar Calculator to find out how much money you will save
Now you know your ideal solar system size, plug that into our Solar Calculator to:
Calculate your STC rebate;
Calculate how much you will save on your electricity bills if you had solar; AND
Calculate your ROI and payback period!
Cool, right?
Step 3 - Get 3 quotes for your solar system and start saving
Calculating your potential savings from solar is great, but nothing beats watching your bills shrink for real!
When you're done with our Solar Calculator and Solar Panel Calculator fill out our easy form and we'll connect you with 3 local CEC accredited installers to get you accurate solar quotes tailored to your home. All for FREE!
3 minutes, 3 Steps, 3 Quotes. Cha ching!
Want to calculate your solar rebate? Here's our STC Calculator
STC stands for Small-scale Technology Certificates – a fancy term for Australia's Federal Government's solar power incentive. STCs deliver you a cash discount on the cost of a solar system installed at your home.
Each STC has a dollar value that fluctuates as they are traded in the STC market.
The number of STCs you are eligible for depends on the size of your solar system and where you are located in Australia. The sunnier your city, the more green energy you'll produce and therefore the more STCs you'll get as a result!
Use our STC calculator to see how much you can get from the Australian Government.
When you use our STC Calculator, note that the number of STCs a solar system is eligible for decreases every year on the 1st of January, so to get the biggest discount it's wise to get solar sooner rather than later.
Use our
STC Calculator
to
take the guesswork out of figuring out your STC rebate
AND to check your solar installer gets it right on their quote. That said if you want to calculate yourself on the back of an envelope, here's the formula:
And here's an example for a 6.6kW solar system being installed in Brisbane in 2022:
Visit our
Rebates page
to find out your zone. Next, find out the current $ value of STCs… …then multiply the number of STCs by that $ value to get the total STC rebate you can expect. In this example below we assume an STC value of $38 (
generally, STCs are valued between $35 and $38 each
, depending on what the STC market is doing at the time).
Got more questions about planning your solar system? Checkout some of the questions our readers have been asking:
FULLY CERTIFIED, ZERO OBLIGATION