Why you SHOULDN'T get solar in Melbourne
You'd have to be mad to get solar panels in Melbourne. With 4 seasons a day, it's hard enough getting adequate sun for a half decent tan, let alone to turn a profit on a costly solar system.
Here are all the reasons why you shouldn't get solar panels in Melbourne:
Shocking weather
Unreliable sun
Worst Federal solar rebate in the county (Zone 4)
When you add all that up, it's a pretty open-and-shut case, right? Getting solar panels in Melbourne means paying more than other Aussies when you install, while seeing smaller on-going returns against your electricity bills. Doesn't seem like a good investment, does it?
That's where you're wrong.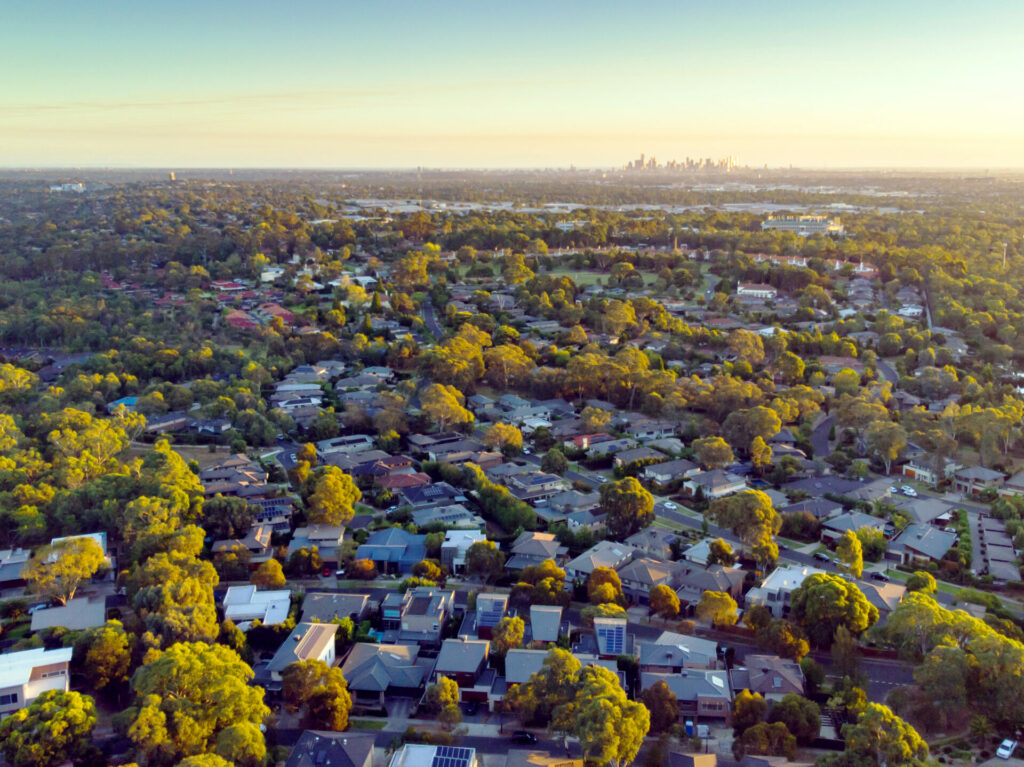 Why you SHOULD get solar in Melbourne
The Victorian Government has stepped in to support the rollout of solar panel installation in Melbourne, with their own very generous rebate.
This rebate is part of their Solar Homes Programme, an initiative in place to help Victorians get solar technologies into their homes so they can save on their electricity bills while tackling climate change.
The Solar Homes Programme cuts the cost of solar panels in Melbourne and:
Can be accessed on top of the Federal Rebate

Has the option for an interest free loan
Victoria's state-based solar rebates
There are quite a few solar programmes available in Victoria, covering everything from your home heating and cooling to the vehicle you drive.
When it comes to discounts for residential solar panels in Melbourne, the specific programme you want to look at is the Solar Homes Programme, which includes the solar panel (PV) rebate.
The solar panel rebate includes both a subsidised discount and an interest-free loan.
Victoria's solar panel rebate has the potential to take a whopping 50% off the solar panels' price, up to a maximum discount of $1,400 – PLUS you also get the Federal solar rebate.
What about the remaining out-of-pocket cost for your installation? Well, the Solar Homes Programme also provides interest-free loans to cover the balance, up to an amount equivalent to your state rebate amount. You then have four years to pay the loan back, with zero interest.
It can seem daunting to understand the ins and outs of how to apply for the Solar Homes Programme. The good news is, we've got you covered, here's how you can access the Solar Homes Programme to get the rebate on your solar panels in Melbourne.
Eligibility for the Solar Homes Programme
The Solar Homes Programme is available to both homeowners and rental properties who meet the following criteria:
You are the owner-occupier of an existing property;

You have a combined household taxable income of less than $180,000;

The property is worth less than $3 million;

The property doesn't already have a solar system*;

You – or your property address – have not claimed a rebate from the Solar Homes Programme before.
Take note that only authorised solar installers and approved products are covered by the solar rebate. If you want to get your own solar panels in Melbourne, we can help you source 3 quotes from authorised installers. Once you've chosen the installer you like the best, they will upload the quote they provided you to the Solar Victoria Portal to begin the application process on your behalf.
The monthly allotment of Victorian solar panel rebates
In any given month, there's only a specific number of solar panel rebates available under the Solar Homes Program. It's about 5,000 rebates a month, so you've got a pretty good chance of getting it on the first try. If not, you can always apply again the next month.
While your solar installer is applying for your Solar Victoria Rebate, don't sign a contract just yet. Get your Eligibility Number first.
You'll know your subsidy is confirmed once you've received your Eligibility Number. Now you can sign the contract, pay the deposit, and get started on your solar panel installation in Melbourne!
Don't install your solar system before you know for sure you've been allocated the solar rebate! Once you've paid for and installed solar panels in Melbourne, it's too late to apply for the subsidy, so plan ahead with your solar installer to make sure you go step by step.
The Solar Homes Programme for renters & landlords
It's not just private owner-occupiers who are eligible for the solar panel rebate in Victoria. Rental providers or investors can also apply for the rebate.
With a solar system, you'll be able to market the benefit of your property in saving tenants money on their electricity bills – this will help you attract the stable, long-term tenants you want. On top of that, solar panels in Melbourne provide an excellent boost in capital value for a property as well.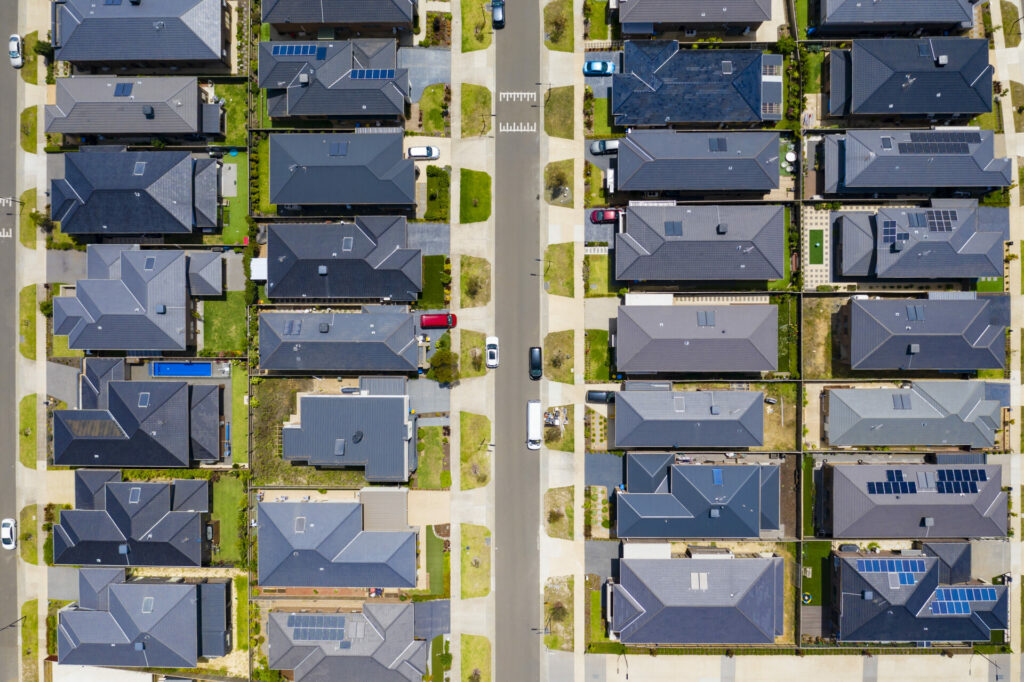 Combining the Federal and State solar rebates
Victorians get to double-dip! By accessing both the national and state-level solar rebates Melbourne residents can drive down the upfront cost of their solar systems to the point other capital cities can only dream of.
Keep in mind that while the state Solar Homes Programme is something you have to apply for in advance of purchasing your solar system, the Federal subsidy is applied when your system is installed. When you get a quote for solar panels in Melbourne, the Federal rebate will probably already have been deducted from the price.
How does the Fed solar rebate work?
The Federal solar rebate is officially called the Small-Scale Technology Certificate (STC). Solar installers trade in your STCs in exchange for a dollar amount so they deduct this amount from the upfront cost they quote you.
Your solar panels in Melbourne will be eligible for a certain number of STCs based on the size of system you choose.
To calculate how many STCs you're eligible for, use the formula:
Size of solar system in kW x zone rating x deeming period in years = the number of STCs. Then multiply the number of STCs by the value of STCs at the time (in this case we've used $38 as an estimate as rates fluctuate from about $34 up to $40).
For example, for a 6.6 kW solar system installed in Melbourne, which is Zone 4, in 2022, this equals 70 STCs (by rounding down to the nearest whole number).
Only solar installers that are accredited with the Clean Energy Council (CEC) are eligible to offer STC discounts. Pretty much every solar installer is accredited, and certainly every installer Solar Market works with is, so we make sure you can get your solar panels in Melbourne for the most competitive price.
The Federal rebate reduces every year on the 1st of January, until the rebate is gone completely as of 1st Jan 2031. So if you're looking to buy solar panels in Melbourne, make sure you do so by the end of this year to get the cheapest system!
Is it worth installing solar in Melbourne?
Solar is an investment. It's an upfront cost, but installing solar panels in Melbourne pays for itself, usually in just a few years.
Thousands of other Victorian homes and businesses have already taken the step to go solar. In fact, 1 in 5 private dwellings in Victoria have already installed solar power.
Not sure whether it's the right choice for you? Well, how about this – installing solar panels in Melbourne is one of the best investments you can make for a property. Even in Victoria, solar provides plenty of free energy to power your daily living while taking a dent out of your carbon footprint.
Solar in Victoria can save your family up to $890 per year by reducing your electricity bills.
Often, it only takes a handful of years to pay back the initial cost of getting solar panels in Melbourne – a 2- to 4-year break-even point is common, and then from there you're seeing pure profit. You can use our online Solar Savings Calculator to work out your own payback period.
And let's not forget that getting solar panels in Melbourne massively reduces your household carbon footprint. Combine that with very low maintenance needs you will be contributing to a cleaner future for years or even decades to come. It goes without saying that installing solar panels in Melbourne is easy on your bills and even easier on the planet.
How much does it cost to install solar in Melbourne?
Installing solar panels in Melbourne can cost anywhere between $4,000 and $8,000 for a good quality 5 kW or 6.6 kW system.
If you've got the roof space and your family or business's electricity consumption is very high, a 10-kW solar system will probably be upwards of $10,000.
Many factors can affect the final price of solar: which manufacturer brand you go with, the solar installation team you choose, where in Melbourne or Victoria you are, and even the time of year.
To get an idea on the cost of getting solar panels in Melbourne, check out our page on solar system pricing.
Where to find the best solar panels in Melbourne
If you're considering getting solar panels in Melbourne, then you need an installer you can trust.
The easiest and quickest way to find one in Melbourne is with Solar Market! We'll connect you with 3 local solar installers to provide you no-obligation quotes. Compare your options and go ahead whenever you're ready. And because we only work with CEC accredited installers, we take the guesswork out of knowing who to go with.
Get 3 free quotes now, and start planning your solar system in Melbourne!
FULLY CERTIFIED, ZERO OBLIGATION