Retrofit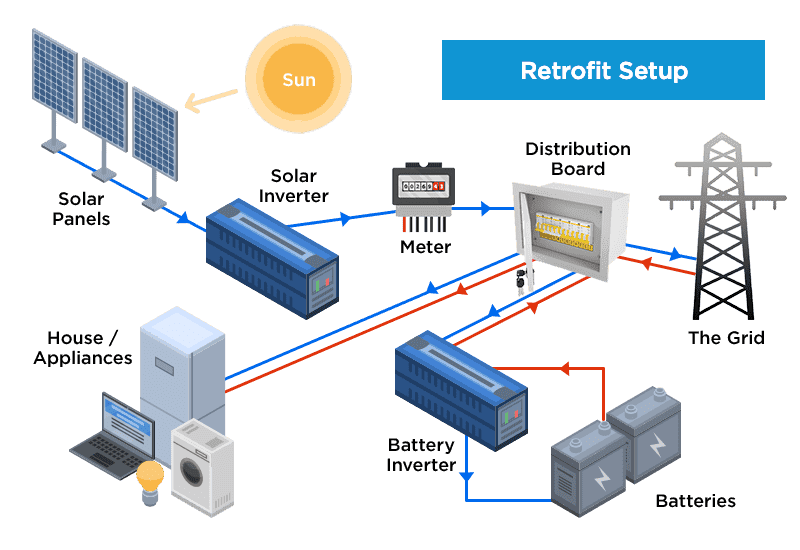 A grid-connected solar power system that does not have a hybrid inverter still has the ability to retro-fit battery storage. To do this it will require adding a battery inverter, a metering unit and the battery to the solar power system.
A battery inverter is different from a solar inverter which your system will already have. A solar inverter will only convert DC power from the panels into AC power for your home. Battery inverters can convert DC power into AC and vice versa, which allows the battery to be charged by the excess energy the solar system has generated and discharge to power a household when the sun is not out.
Hybrid Or Battery Ready System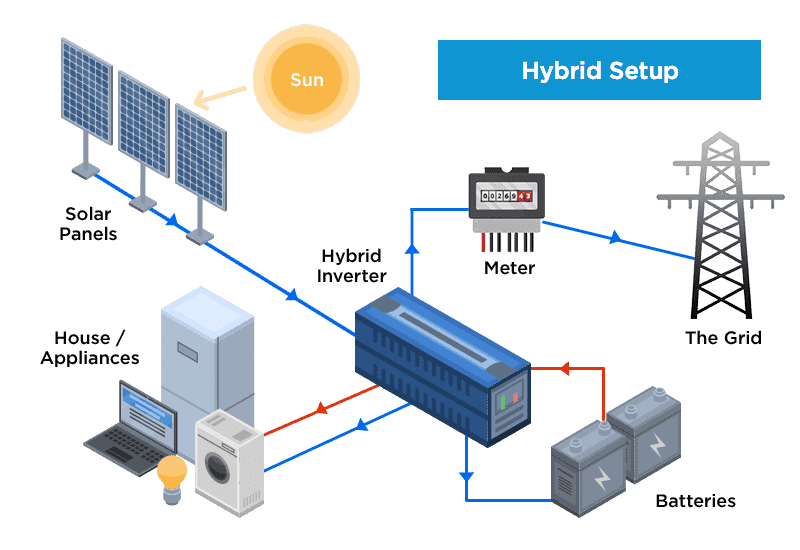 A solar power system with a hybrid inverter is also known as a battery ready system. This is because a hybrid inverter is an all-in-one inverter (solar and battery) having the ability to add battery storage without any other additional components.
Whilst hybrid inverters are pricier than the standard solar inverter, opting for a hybrid can save you money long term if you're planning to add a battery.
Off-grid / Standalone System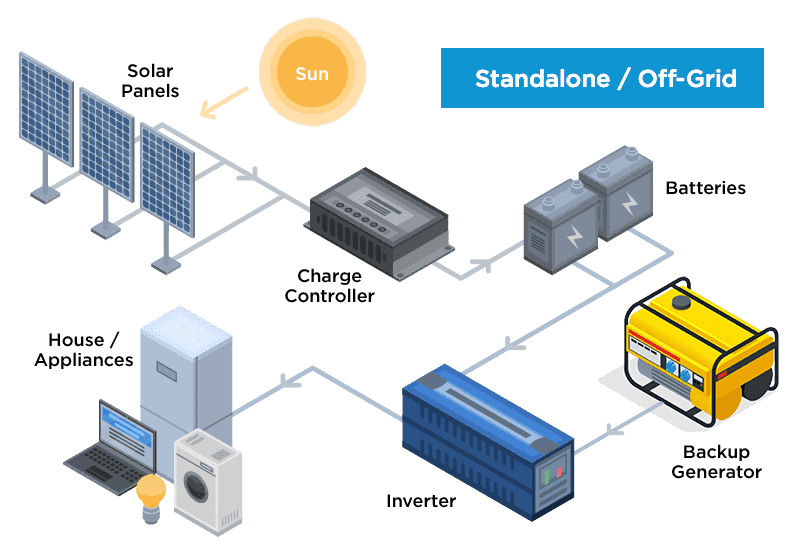 An Off-Grid Solar System is also called a 'stand-alone' system. This solar power system is not connected to the grid and requires a battery system. Off-Grid solar power systems are rare and usually only found in rural areas that have difficulties connecting to the grid.
These systems must be designed to provide enough energy and storage to meet the needs of the home or property day and night with no assistance from the grid. A backup generator can be put in place in case the solar power system is not generating enough electricity due to weather conditions at certain times of the year.
Important note: For homes in metro areas going Off-grid is not cost-effective and is only recommended for those in remote areas with limited access to the grid. Read about going off-grid here.
Speak to installers about what solar power and battery system will be best suited to you. Receive 3 Obligation Free Solar Quotes!
FULLY CERTIFIED, ZERO OBLIGATION