The Greens in the ACT have announced favorable subsidies for electric vehicle (EV) purchasers and owners as part of a $50 million initiative to convert ACT transport to electric. With a ton of government handouts and a sweet offer of free rego, the ACT Greens intend to make EVs affordable, available and convenient.
With the ACT's electricity supply now a 100% renewable, their aim to reach zero carbon emissions by 2045 falls solely to the territory's transport industry. With vehicles, accounting for 64% of the ACT's negative emissions, the transition to electric is a big part of the ACTs carbon neutrality goal.
The only issue with the electric switch (pun intended), is that electric vehicles are notoriously expensive to purchase. Sitting at around $50,000, electric cars are not a viable option for many across the territory.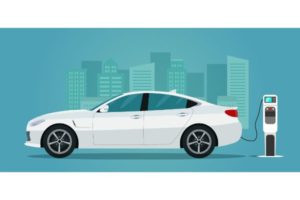 In 2019 the ACT had the highest number of EV purchases in Australia with an underwhelming 134 vehicles sold. Electric vehicles represented only 83 of 10,000 vehicles purchased within that year.
So how will the ACT make EVs a safe, affordable and convenient choice?
ACT Greens Offer a Sweet Deal
If the ACT Greens still hold political power during the September 2020 elections, the party plans to support electric vehicle uptake through the following plans:
A $10,000 handout to ACT residents who purchase a zero-emissions car or motorbike (half will be a direct subsidy and half will be a no-interest loan scheme).
$3 million in grants to businesses, body corporations and community organisations to help them install charging infrastructure.
$20 million in grant funding for community, businesses, and not-for-profit organisations to buy suitable electric vehicles.
Free registration for zero-emission vehicle owners from 2021-2024.
50% off retail price e-bike purchases.
Are Electric Cars the Future for Australia?
Lack of current electric vehicle infrastructure (charging stations) does not make electric cars a viable option for the majority of Australia. An increase in charging stations and EV subsidies, such as the one that the ACT Greens are proposing, could be the starting point that pushes Australia to turn transportation renewable.
Thinking of going renewable? Find out how you can use solar to power your home! Take our solar quiz and Solar Market can match you with 3 CEC accredited local solar installers so you can choose the right solar option for you.