In this week's solar round up, a 10-star sustainable home is turning heads in SA, the Australian main grid hits 50.4% in renewable energy, Tesla proves it's the top dog (again) in the electric vehicle (EV) market and Queensland solar farms are top performers during the month of August.
SA's First 10-Star Sustainable Home
Move aside 5-star hotels, sayonara 7-star luxury! South Australia's 10-star sustainable home has stolen the show this week as its Fimer React 2 solar hybrid system powers up.
Using twenty times less energy than the average Australian home, the 10-star renewable house is now one of the most energy-efficient homes to hit the Australian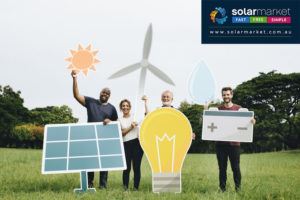 market. Nestled in the outer Western suburbs of Adelaide, the 10-star sustainable design was first brought to life by the building consultancy firm Suho and its business partner Fimer, a leading manufacturer in solar systems and inverters.
Firmer's incorporation of a React 2, 5.0kW solar and battery system (which incorporates a 5.0kW hybrid inverter and 4kWh of energy storage) means that the sustainable home can achieve up to 90% self-efficiency. Its streamlined automation system (ABB-free@home) connects to the React 2 system giving the homeowners better control over the energy generation and consumption of the homes lighting, appliances and heating.
The 10-star accreditation was awarded by Australia's Nationwide House Energy Rating Scheme as the home demonstrated a social and ecological commitment to a sustainable future through clever design and contemporary construction materials.
Although the ten-star ranking may not include turn down services and a choccy on the pillow, it does reflect a certain level of guilt-free living. Now that really is luxury!
Aussie's Main Grid Now 50.4 Per Cent Renewable Energy
A new personal best has been hit for the Australian energy sector as the main grid surpasses the half-way mark for renewable energy. As of 10.55 am on Monday, the combined output of wind and solar energy was more than that of Australia's traditional brown coal for Australia's electricity supply. Hooray!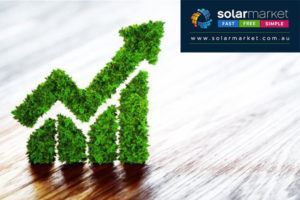 Of the renewable energy produced for the day, rooftop solar provided 24.6 per cent, utility-scale solar provided 10.1 per cent, wind energy provided 13.5 per cent, hydro provided 1.0 per cent and biomass provided 0.2 percent.
This cross over for the first time shows the increasing demand for sustainable energies and the future of Australia's electricity supply.
Tesla Top of The Market for Electric Car Sales
It is no surprise that Tesla is the top choice when selecting an electric vehicle (EV) but recent 2020 stats reflect that Tesla's Model 3 sells 80% more than any other hybrid car brand. The second choice in line is the all-electric Hyundai Kona which has previously dominated EV sales, but even at its peak, could not beat Tesla.
With over 2,700 electric vehicles imported into the Australian market this year, electric cars are on the increase. Hybrid sales have doubled from 2019, while the wider auto market has significantly declined over the last 29 months as sustainable vehicle choices saturate the market.
With a delectable $50 million in renewable initiatives in the pipeline for Canberra residents to switch to EV (including free rego opportunities), we may see an influx in electric vehicle drivers within Australia.
Best Performing Solar Farms in August
Ever wondered where the country's solar energy comes from? Here is a breakdown of the top 3 best performing solar farms across the country for the month of August (hint they all reside in Queensland).
Owned by Adani (the infamous coal mining giant) the surprising QLD top dog is the 65MW Rugby Run project. Operating on a capacity factor of 30%, the sunshine state project put up some of the best energy generation during the last month of winter.
Located in the highest radiation zone of Australia the Kidston Solar project utilises the dead infrastructure of the closed Kidston Gold Mine and produces 5.5% of Queensland's renewable energy generation.
The Ross River Solar Farm utilises 202 hectares to generate 116 megawatts of AC electricity, supporting 54,000 QLD homes. Sitting in the remote city of Townsville the Ross River Solar Farm holds approximately 413,280 solar panels.
Interested in more solar news? Visit our blog section for regular updates in everything renewable. Wanting to turn your own home into a 10-star renewable paradise?Check out our solar quiz to find out what solar option is best for you.