An eye-watering $300 million has been approved for a large-scale green Bundaberg hydrogen project.  Featuring an 80MW hydrogen electrolyser, the plant will be used to produce clean hydrogen for the Australian hydrogen vehicle developer H2X.
The first of three hydrogen projects has been given the green light in Bundaberg to start development. Using energy produced from solar farms in the region, the Bundaberg hydrogen project will be the first hydrogen manufacturing facility for the small town known for its rum.
The development of the Green Hydrogen Australian Group
Project partners Elvin Group Renewables, Denzo Pty Ltd and H2X have come together to form the Green Hydrogen Australian Group (GHAG). The aim of this group is to develop a sustainable transport revolution through the construction of clean energy H2X vehicles.
H2X is proposing a range of clean energy vehicles including, tractors, heavy machinery and utes. H2X expects to produce prototype vehicles for the Australian market in the commercial and private use sector as well as establishing another manufacturing base in Port Kembla.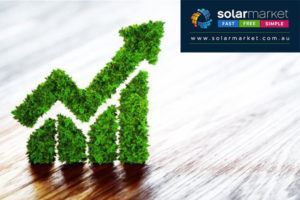 The development of the clean energy vehicles allows customers the opportunity to choose other options than fossil fuels. Developing a hydrogen supply within Australia means that customers can always have access to a choice in hydrogen and electrolyser technology.
The other two hydrogen plants are set to be implemented in Wollongong's, Port Kembla and New South Wales's Renewable Energy Zones.
The Hydrogen Market
The Bundaberg hydrogen project aims to capture the renewable hydrogen energy market early on in its popularity. As explained by Sam Blackadder, the Australian Government missed the bus on the solar manufacturing market and "let it slip to China." This time around, hydrogen projects such as the Bundaberg hydrogen project will be emobilised early so that we are not just on the bus, we are instead driving it.
Interested in how you can use renewable energies too? Solar Market can match you with 3 free quotes from local CEC accredited solar installers, so you can choose your own renewable energy pathway.