Solar power has become an increasingly popular alternative energy source. Architectural designers, advertisers and the average Australian have taken solar technologies and implemented them in many ways you wouldn't think possible, such as solar trees. Here are 5 different ways you can utilise solar power.
1. Solar Powered Mobility Scooter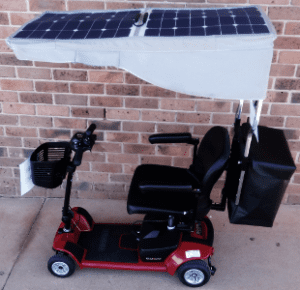 Sourced from summerlandscooters
In a feel-good story posted on Reddit, a helpful neighbour installs a solar canopy on his 80-year-old neighbour's mobility scooter.
Delivering four times the amount of power for 10 per cent of the price of a traditional motor, the solar panels were installed for a 6 pack of beer.
It has been so effective that the mobility scooter hasn't had to be plugged in for over 2 months!
Although solar panel mobility scooters are not readily avaliable in the commercial market, there are many solar panel kits that have an easy assembly for those looking for a DIY project.
2. Solar Paint
In the race for the development of solar paint, Australia has had a breakthrough in its own unique design.
A team of researchers from the Royal Melbourne Institute of Technology (RMIT) have developed the latest in renewable innovation by designing solar paint.
The paint works by absorbing moisture and using solar energy to break the water molecules into hydrogen and oxygen. The hydrogen can be then used to produce green energy.
Other designs from across the world have also seen success, Perovskite solar paint or 'spray-on solar cells' was first developed in 1839 and has been in testing ever since.

What are the possibilities for solar paint?
Adding solar paint to vehicles
Adding solar paint to homes
Adding solar paint to pavements and commercial spaces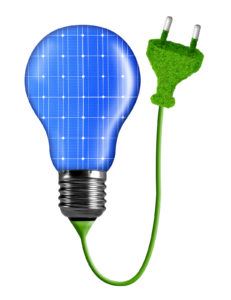 3. Solar Street Lights
Already implemented in a handful of suburbs across Australia, solar street lighting is a sustainable and cost-effective way of illuminating our roadways.
Not only does solar streetlights greatly reduce our reliance on fossil fuels, they also do not require underground cabling which means they have less chance of being knocked out by roadworks or storms.
Solar streetlights work by charging their battery throughout the day and when the light levels drop, the light automatically switches on.
4. Solar Trees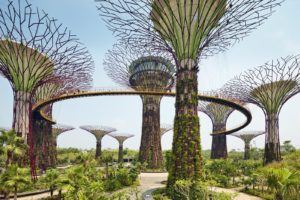 Sourced from Hotels.com. Australia
Solar trees are an innovative way of generating energy through public design. One of the most famous examples of solar trees is Singapore's garden project.
Through green architecture, Singapore's supertrees mimic the ecological design of real plants. These solar trees collect rainwater, act as venting ducts, support other plant life and convert sunshine into usable energy for the city.
Other solar tree designs that you may have seen are:
Shading trees at the beach or park for users to lay under.
Artistic solar tree displays in town squares.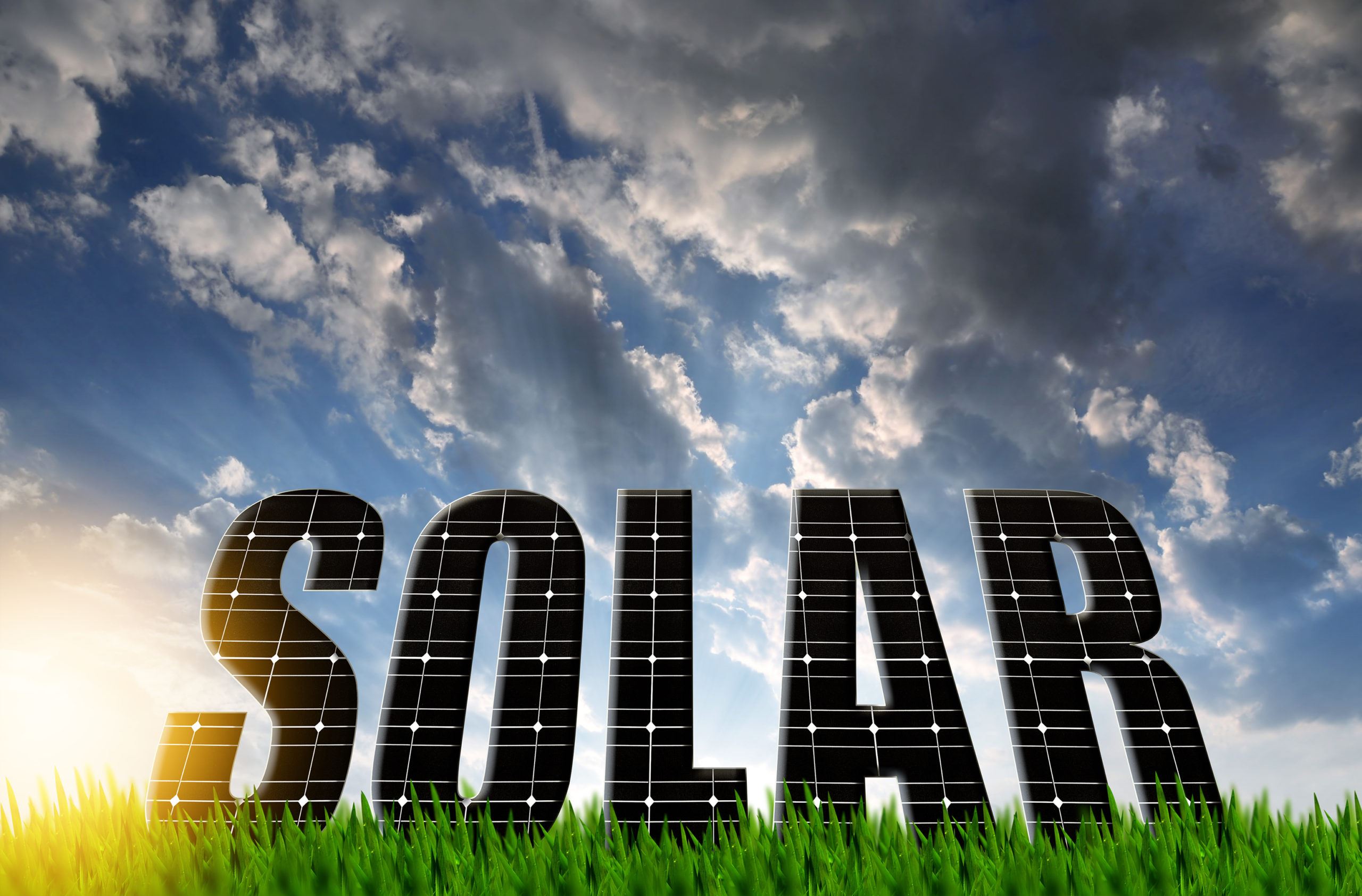 5. Solar Powered Signage
Solar powered signs are an increasingly popular trend as it allows digital devices to appear in remote areas.
For example, solar powered signs can be used on hiking trails to give users directions, useful information and engaging displays.
Solar signs can also be utilised by advertisers as a way of reducing costs and achieving renewable energy targets for their business or organisation.
How To Utilise Solar At Home
Solar power is becoming an increasingly popular choice when it comes to architectural design. Dubbed the cheapest electricity source in history, solar power is one of the leading renewable technologies in the world.
Keen to start utilising solar power too?
Solar panel installation on your home is a great way to kick off your renewable energy journey.
Not only do solar panels reduce your reliance on fossil fuels they also save you hundreds of dollars on your electricity bills and raise the value of your property.
Not sure where to start when it comes to solar?
Our solar quiz gives you tailored solar system suggestions such as system size, system costs and money saved! Solar Market also has a free to use solar calculator where you can discover available rebates, return on investment information and electricity bill savings.
Get Solar Quotes
Ready to install solar? One of the best ways of finding a good deal and an accredited installer is by getting quotes.
Solar Market offers three complimentary solar quotes from CEC accredited installers in your area so that you are getting a system that is tailored to your needs and property, instead of what the installer wants to sell. Ready for solar, let's get you connected!