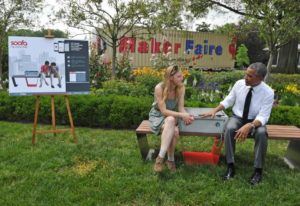 If you're from sunny Perth then you may have seen the Synergy solar benches scattered across the city. In a partnership with CleanAir Energy, Synergy has trialed the use of the Steora smart bench to showcase the value of renewable energy technologies within the Perth community.
The best part? The solar smart benches are absolutely free to use!
Solar Smart Bench Specs

1. Mobile Phone Charging
The benches are equipped with mobile charging stations so that users can stop and enjoy the view while they wait for their phone to charge. A combination of wireless charging pads and smart USB connectors are available on the solar benches to ensure most mobile devices are compatible with the service.
For a full list of compatible devices visit Synergy's website.
2. Wi-Fi Hotspot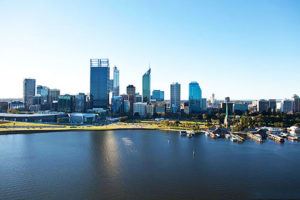 The solar benches also provide a free 4G Wi-Fi service for users. This means that while your phone is charging you have the ability to scroll your favourite social media platform.
3. Cool Place To Sit
Although the black solar panels in the direct sun may look like a hot place to sit, ventilation fans ensure the bench doesn't get toasty even on a hot day.
4. LED Night Lights
At nighttime, leftover solar energy is used to produce path illumination. LED lights provide lighting for evening joggers and walkers.

Where To Find Perth's Solar Benches
The smart solar benches can be found all over the Perth metro area. Below is a list of where you can find them.
Curtain University, Creative Corner, Bentley WA
Curtain University, Koorliny Way, Bentley WA
Scarborough Foreshore, Scarborough WA
South Perth Foreshore, South Perth WA
The University of Western Australia, Reid Library, Crawley WA
The Grove Library, Peppermint Grove WA
Solar Panel Technologies
Perth receives around 300 days of sunshine per year making it one of the best spots in the world for solar energy production. The solar benches are part of Perth's exploration into alternative ways to harness and utilise the sun's energy.
But what if you could use solar energy to power more things in your life for free?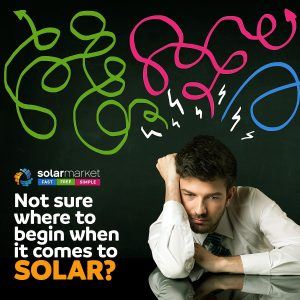 Rooftop solar panel installation is a great way to save on your energy bills, improve your property value and reduce your carbon footprint.
Solar Market's solar quiz can help you find your perfect system size, its cost and your potential savings if you are looking into solar installation.
Keen to get started on your renewable journey?
Solar Market connects you with three complimentary solar quotes from local CEC accredited solar installers in your area. This is to ensure that you are getting a system size that is tailored to your needs and property type.
Ready for three complimentary quotes? Just follow the button below.