It's the age-old discussion that's been had in classrooms, households, workplaces and probably even train stations across Perth over the years… which is better, north or south of the river? So, we've decided to try and determine a winner the only way we know how; through solar installations.
How Did This All Start?
The truth is, we don't know. However, Perth and its surrounds are home to some of the country's most beautiful landmarks, including Kings Park, Cottesloe Beach, the Swan Valley, the Blue Boat House and Optus Stadium… to name a few. However, rather than embrace everything that the city has to offer and enjoy these things in unison, residents from either side of the river decided, at a seemingly crucial point in the city's history, that there can only be one winner. We don't prefer one side to the other, so the only thing we can do is have a look at cold hard statistics; that's exactly what we've done.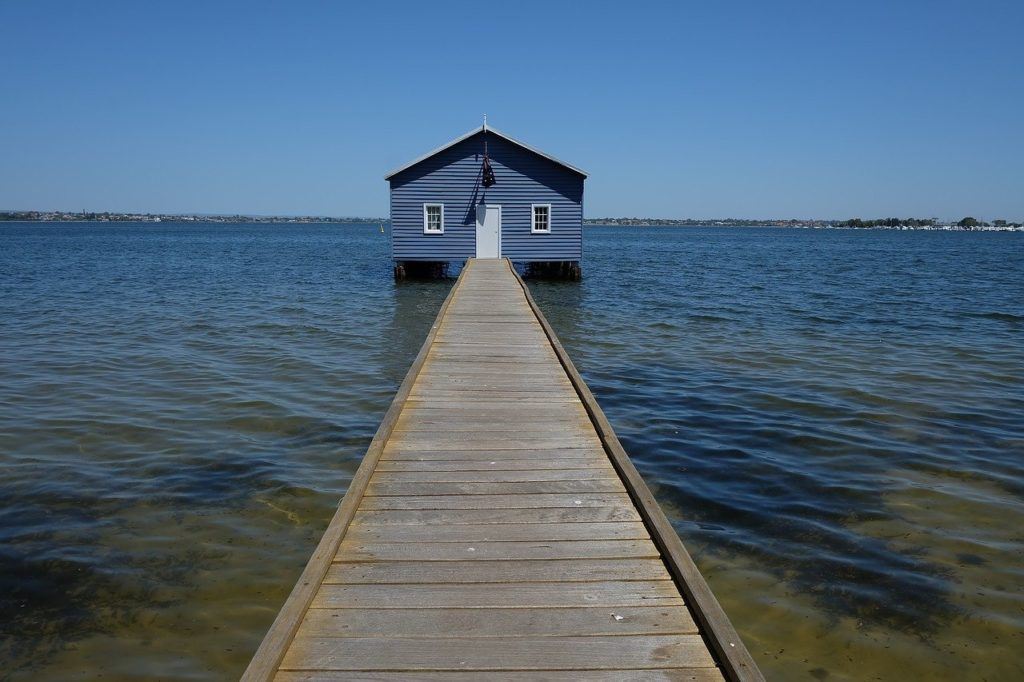 Why Solar Installations?
We didn't think it would come to this either… using solar installation numbers to determine the champion of the north vs. south argument in Perth. Even so, rather than let emotions and biases get in the way, we'll let statistics do the talking. We operate in the solar industry, so if you're wondering 'what do solar installations have to do with any of this?', you'd be justified, but it's the only thing that we can offer to the discussion. So, without going into any more depth about why we're chiming in on this, let's take a look at the numbers.
North vs. South: Perth's Solar Stand-Off
According to the Clean Energy Regulator, Western Australia as a whole has had 388,325 small-scale solar installations (systems less than 100kW in size) since 2001! This makes it the 4th ranked state in the country for installations; a feat all West Aussies should be proud of. However, from January 2020 through until May 2021, Western Australia has installed 66,715 small-scale solar power systems, so we drilled down a bit and found the top 20 postcodes in Perth and its surrounds for installations. Check out the table below!
| | | |
| --- | --- | --- |
| Postcode | Suburbs Included | Total Installations |
| 6210 | South | Halls Head, Mandurah and Others | 2,431 |
| 6112 | South | Armadale, Harrisdale and Others | 2,423 |
| 6065 | North | Wangara, Wanneroo and Others | 2,305 |
| 6164 | South | Cockburn, Beeliar and Others | 2,207 |
| 6155 | South | Canning Vale, Willetton and Others | 1,654 |
| 6171 | South | Baldivis | 1,387 |
| 6110 | South | Gosnells, Southern River and Others | 1,301 |
| 6163 | South | Bibra Lake, Kardinya and Others | 1,297 |
| 6027 | North | Joondalup, Ocean Reef and Others | 1,170 |
| 6030 | North | Clarkson, Mindarie and Others | 1,170 |
| 6107 | South | Cannington, Queens Park and Others | 1,119 |
| 6169 | South | Waikiki, Warnbro and Others | 952 |
| 6025 | North | Craigie, Hillarys and Others | 900 |
| 6018 | North | Gwelup, Karrinyup and Others | 882 |
| 6028 | North | Currambine, Kinross and Others | 846 |
| 6062 | North | Morley, Noranda and Others | 834 |
| 6064 | North | Girrawheen, Marangaroo and Others | 799 |
| 6122 | South | Byford, Darling Downs and Others | 784 |
| 6167 | South | Kwinana, Orelia and Others | 760 |
| 6026 | North | Kingsley and Woodvale | 723 |
What Are the Results?
Now, we know there's been some debate as to what suburbs should or shouldn't be classified as north or south of the river, so we've tried to keep it as non-controversial as possible with the suburbs. In terms of the number of postcodes, it's extremely close. As you can see in the table, 11 of the postcodes are located south of the river and 9 postcodes are located north; however, the important number is the amount of installations, so let's go through them. We do have a winner… and it's a landslide.
From the top 20 postcodes, we can see that households and businesses south of the river in Perth have installed 16,315 small-scale solar power systems since the beginning of 2020. The top performing postcode in the state is 6210, which collectively acknowledges Mandurah, Halls Head and others including Erskine, Falcon and Silver Sands.
Furthermore, households and businesses north of the river in Perth that are featured in the top 20 postcodes have installed 9,629 small-scale solar power systems since the beginning of 2020. The top performing postcode that sits north of the river is 6065, which collectively acknowledges Wangara, Wanneroo and others including Landsdale and Tapping.
What Does This Mean?
We love Western Australia and all that it has to offer; including both sides of the river. The north vs. south argument is not important when it comes to solar installations; every Western Australian should be super proud of the state's solar numbers. The main takeaway from this is the incredible popularity of solar power in the state, which is an amazing indicator that West Aussies are keen to continue moving towards a completely renewable future. Furthermore, if you're looking at making the switch to solar, click here to get 3 free quotes from local installers! No matter whether you're reading from Western Australia or anywhere else around the country. Finally, find us on social media and have your say… north or south?