Stuck for gifts this Christmas season? How about giving the gift of life-long savings with solar powered presents!
Dubbed the cheapest form of energy, solar power has taken the world by storm. Not only is it a green and sustainable energy source, solar power innovations are also becoming increasingly trendy among the retail sectors.
Ready to get solar savvy this Christmas with your gift-giving? Let's dive into the 5 best solar powered gifts of 2020.
1. For The First Day Of Christmas My True Love Gave To Me: A Light Show With Solar Powered LED's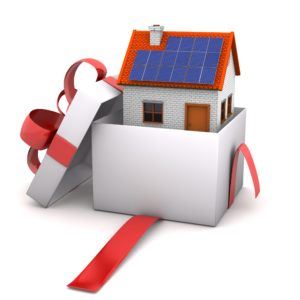 If you're family, friends or loved ones are avid Christmas light decorators then this one is for you!
In Australia, almost $98 million every year is spent on running Christmas lights. If you're horrified at this extortionate number spent on energy, then why not gift your nearest and dearest solar LED lights this Christmas and let them run their Christmas displays for free!
Here are some of the best solar Christmas lights on the market:
2. For The Second Day Of Christmas My True Love Gave To Me: A Solar Dress And A Solar Powered Tee
As mentioned a while back in another one of our blogs solar powered clothing has launched!
If you're looking for something innovative, trendy and downright electrifying for your gift-giving this year then look no further than Paulin van Dongen's Solar Douture.
The Dutch designer has tied together fashionable clothes with solar functionality. With her T-shirt producing up to on watt of electricity from the sun (enough to charge an iPhone), this little solar number is perfect for the upcoming summer months.
3. For The Third Day Of Christmas My True Love Gave To Me: A Ralph Lauren Backpack With Solar Powered Capability
Ralph Lauren have developed a handy solar powered backpack for avid hikers or regular walkers. With backpack retailing at a cool $800 the embedded solar panels can generate enough power to charge a smart phone for a few hours.
This chic little accessory could be the perfect Christmas present for loved ones that crave an outdoor escape!
4. For The Fourth Day Of Christmas My True Love Gave To Me: An Inverter And A 6.6KWh Solar PV
Surprise your other half this Christmas with a solar panel installation on your home. With government rebates and feed-in tariffs in full swing, Christmas is the perfect time to start saving on those pesky electricity bills.
Not sure what size solar system you would need? Check out our solar quiz and get tailored information on system size, prices and savings!
5. For The Fifth Day Of Christmas My True Love Gave To Me: 3 Solar Quotes And A Tesla Battery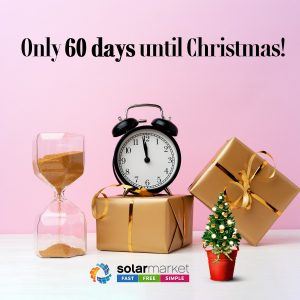 Already have a solar system installed? Why not take your family's solar savings to the next level this Christmas with a solar battery?
Solar batteries mean you can:
Rely less on the grid and therefore pay less for electricity
Use your solar energy at night
Avoid peak hour electricity rates
Reduce your carbon footprint
If you're a family that loves embracing new technologies, solar batteries are the perfect home innovation to get your geek on. In addition to the great solar savings, battery options such as the Tesla Powerwall are chic, futuristic and downright cool looking.
The best way to get the solar batteries and solar panels that suit you is to compare quotes from multiple, experienced CEC accredited installers in your area. This is to ensure you are getting a system that is tailored to your needs and property, not what the installer wants to sell.
Solar Market partners with top solar installers across Australia and will match you up with 3 local solar installers so you can start saving sooner.