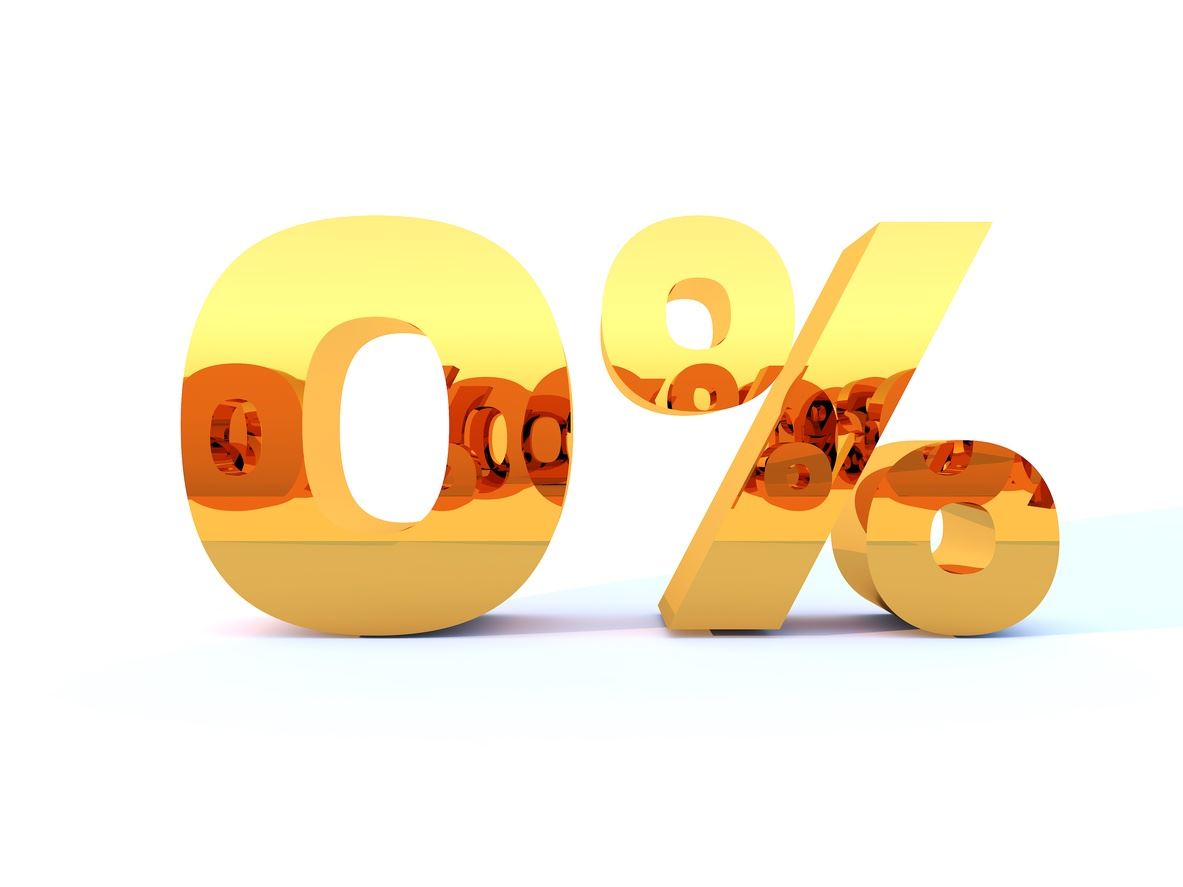 For someone wanting to install a solar system or invest in a green energy efficient project, but can't quite afford the upfront costs, an interest-free loan sounds like a great deal, and in honesty, too good to be true.
The trend of advertising "Interest-free" is becoming increasingly popular amongst lenders and companies offering personal loans and it's not surprising. Interest-free is an effective phrase and stirs interest from those looking to borrow. However, in many circumstances, the cost that someone is not paying in interest will be hidden in other costs.
Note: This is in regards to lenders and not Government supported interest-free loan programs
Hidden Costs
Interest-free lenders need to make their money somewhere and so fees and additional costs, outside of their interest-free claim are going to pop up that you should be aware of.
Here's some of the additional and/or hidden costs you might find when considering an interest-free loan.
Products Price Being Marked Up
Say you're looking to buy a solar system and you've found a specific brand, model and size at the upfront cost of $7000. Now you've realised you can't afford the upfront $7000 hit to your bank account and have found an interest-free loan. But hold on, the $7000 system is valued at over $8500 when signing with the interest-free lender?! How did that happen?
Long story short the lender will charge the retailer a percentage of the sale and in turn, the retailer marks up the price of the product to cover the costs. Meaning you could be charged over 20% extra for the solar system that has a retail value of $7000.
The extra percent added to the price will be dependent on the lender, retailer, loan amount, length of loan etc. However, you can expect to see at least 20% added to the retail price when going "interest-free".
Additional Payment Fees
Being charged an extra 20% won't be the only charges you'll see coming from your interest-free loan. Be prepared to fork out some recurring charges under the following descriptions on your bank statement.
Customer establishment fees
Processing fees
Revolving credit account fees
Change of details fees
Late payment fees
Collection fees
And whilst you won't be paying interest, you'll be paying $500-$1000 + during the duration of your loan on these charges alone (On top of the marked-up price).
Is There A Difference In Cost When It Comes To Interest-Free and Low-Interest?
Dependent on the lenders you are comparing and their rates the overall cost you'd pay over the full term of your loan for an interest-free loan compared to a low-interest loan can pretty much balance out, however in most cases as a borrower you'd be safer to go with a low-interest loan over an interest free loan.
Why? Low-interest loans are a lot more transparent in their fees and because of this, you can come out of a loan earlier than expected, paying less than anticipated with no early exit fees.
How? A low-interest loan charges their fees in the interest and not in the marked-up pricing of your purchase. Meaning if your financial situation allowed for you to pay off your loan sooner than expected you could reduce the overall costs by shortening the period of your loan and monthly interest you paid.
National Consumer Credit Protection Act
Those signing to low-interest loans are protected under the National Consumer Credit Protection Act. As it stands interest-free lenders/loans do not need to adhere to the National Consumer Credit Protection Act which can mean any disputes with your lender and/or troubles with your payments could end in difficulty and risk.
Low-Interest Green Loans
When considering finance for your solar system and/or other energy efficient products your safest and the most cost-efficient choice is a Government-backed Green Loan which is specifically designed for those wanting to invest in green projects. A well-known and reputable name amongst the market is Plenti who provide low-interest loans, specifically for green projects or energy efficient products. Supported by the Clean Energy Finance Corporation, Plenti's Green Loan offers low-interest rates from 6.9% p.a.
A Green Loan's low-interest rate means the savings you have accumulated from using your solar system, could potentially cover your loan repayments!
Rates as low as 6.9% p.a.
Borrow from $2001-$45000 for green projects; including solar systems and battery!
From 3-7 years with no exit fees or early repayments penalties!
Fast online application in as little as 5 minutes!
Be rewarded for having great credit
If you're looking to get finance for your solar system, look no further! Many of our installers are accredited to provide finance through Green Loans.
Receive 3 obligation free quotes and request to be put in touch with Green Loan finance accredited installers.