Announced on the 1st of December, new electric vehicle charging stations for Western Australia (WA) have been signed off in a $21 million Electric Vehicle Strategy that will deliver Australia's longest EV charging network to date.
WA Climate Policy
As one of Australia's worst carbon emitters, WA's Climate Policy hasn't been met with much warmth from The Conservation Council of Western Australia. Doubts over WA's ability to hit zero greenhouse gas emissions by 2050 has sparked conversation over how WA can do more towards climate reform.
One part of the Climate Policy however that has the approved tick, is the Electric Vehicle Strategy. As explained by WA premier Mark McGowan, the strategy will "provide a pathway towards decarbonising road transport and improving air quality in Western Australia."
The uptake of the Electric Vehicle Strategy offers industry and economic support for the WA Governments Future Battery Industry Strategy and Renewable Hydrogen Strategy.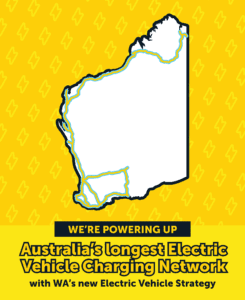 Sourced from Mark McGowan Facebook
25% Of Government Fleets To Be Turned Electric
As part of the new strategy, the Government fleet cars will be one of the first to switch to electric. Over 25% of fleet cars will be transitioned to EV while, Government buildings will now host charging stations.
The Length Of The Network
The strategy supports the development of electric vehicle infrastructure so that EV cars have the capacity to run from Kununurra all the way to Esperance.
When complete, the electric vehicle charging infrastructure network will be one of the longest developed in Australia to date.
Electric Vehicle Charging Stations | WA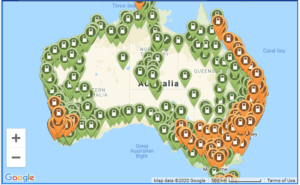 Sourced from RAC
For those of you that may not be well acquainted with all things EV, Australia already has substantial electric charging stations to support EV drivers.
With over 2307 spots to recharge across Australia, switching to an electric car is easier than ever.
One thing that you also may not know is that electric vehicles can be charged from a typical wall socket. So even if you are not near a designated charging station you can still recharge on the go!
Let's Get You Electric Ready
Can't currently go electric but you still want to switch to a clean energy source? How about installing solar?
Rooftop solar panel installation is a great way to transition your home to renewable energy. Once your saving on your energy bills and reducing your carbon footprint, an electric car is the perfect next step.
Solar Market connects you with three complimentary solar quotes so that you can get tailored information and recommendations from local CEC accredited solar installers in your area.
Ready to go green? Get three complimentary solar quotes through the button below.