How can you tell between a great deal on a solar system or just a dodgy deal? Solar installation can be a breeze when you steer clear of these 6 red flags.
1. Interest Free Loans
Solar is a significant investment, so financing is often part of the installation process.
Although not always the case, loans advertising 'interest free' often comes with hidden costs. These hidden costs are purposely designed to cover money missed by not collecting on interest- therefore not making it a good deal at all.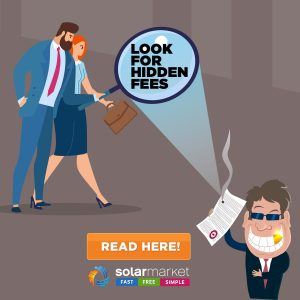 Hidden costs can include:
Marked up products
Customer establishment fees
Collection fees
Late payment fees
Change of detail fees
Revolving credit account fees
Processing fees
2. Solar Sales |Pushy Sales Tactics
There is a reason that pushy sales tactics are a turn-off. Pushy sales such as 'today only' discounts, hounding calls and door knocking all scream dodgy deal!
Quick sales mean that you have less chance to do your research about the company or the correct pricing recommended for solar on your property.
Often these types of companies have poor quality products, poor reputations and are not customer orientated. This means you might have issues with follow up checks, maintenance, or warranty claims once your solar system has been installed.
3. Quoting A Solar System Without A Home Visit
Solar panel installation is a unique experience per property and location. This means that to be able to quote solar accurately a solar installer will need to conduct a home visit before they can even quote a price.
Companies that do not insist on doing a home visit before they produce a quote is absolutely a red flag.
4. No Solar Warranties Offered
There are two different warranties associated with solar panels.
Product Warranty
Performance Warranty
Ensure that all warranty is in writing and the start date of the warranty only applies once the panels have been installed.
Companies that do not offer a warranty you should steer clear of.
5. Price Matching Solar Systems
Although the price beat policy is an attractive policy for companies such as JB HI-FI and the Good Guys, price matching in solar only means a reduction of product quality on items such as electrical isolators, connectors, mounting, cabling and switchgear.
To price-match, companies can also save in other areas such as employing unskilled installers which can be unsafe and produce low-quality work.
6. Free Solar Panel Offer
What does the offer "free panels" really mean?
Hidden behind the attractive idea of getting something for free, this terminology actually means companies don't have to adjust their pricing if not all of the panels for the system fit.
If this happens to you, not only have you not received the system size you wanted but you still have to pay the original price for it as some of the panels were "free anyway."
How Do You Find A Good Installer And A Legitimate Deal?
Look Up Past Solar Customer Reviews 
One good way to check if you are getting a good solar deal is by looking at what other customers have said about it. By looking at reviews left you can determine how the company operates, how they deal with disputes and if there is a common problem that arises for customers.
Solar Companies |ABN Look Up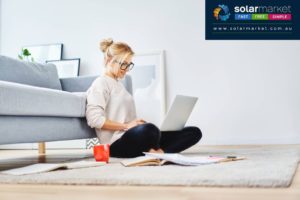 Unsure about the legitimacy of a company? No problem an ABN lookup is a quick way to see if the company is who they say they are. Make sure you identify how long they have been in business as this determines their ability to last through the ups and downs of running a solar business.
Another reason to check how long they have been in business for is to see if their solar panels hold up to their warranty. If a business hasn't been operational longer than 5 years then they have not seen how their product lasts in the marketplace.
Is Your Solar Installer CEC Accredited?
Clean Energy Council Accreditation means that the company you have chosen to install solar with has signed the Solar Retailer Code of Conduct.
If a company has not received a CEC accreditation then they are not committed to responsible sales, marketing and best practice.
Compare Solar Quotes
Comparing quotes from multiple solar installers is the best way to compare deals, information and recommendations.
By connecting you with 3 free no obligation quotes with only CEC accredited solar installer companies, Solar Market's aim is to help you find the right kind of deal.
Still researching? Check out our solar savings calculator and get tailored recommendations on the type of solar system you will need to meet your energy needs.