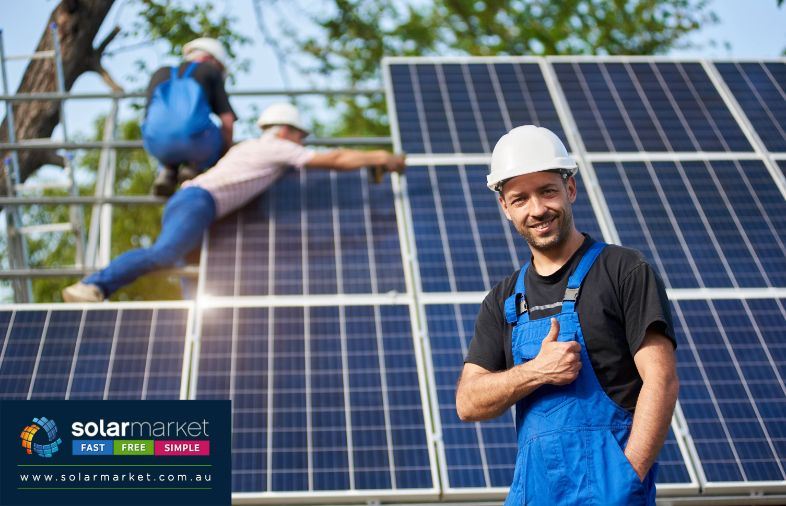 Selecting the right solar installation company when deciding to make the addition of a solar power system at your property can be one of the most critically significant and impacting moments of someone's "Solar Journey" … Why? Because the solar installation company is going to influence your choices and assist in helping you decide what size, brand and type of solar power system is best for your energy needs as well as install the solar power system and be your go-to source of information and contact should you need any assistance post-installation.
So how do you avoid selecting a dodgy solar installer and sign up with a reputable and reliable solar installation company?
Use this helpful guide to selecting the right solar installation company.
Clean Energy Council Accreditation and Products
The Clean Energy Council (CEC) is the peak body for clean energy in Australia and works with the solar industry to continually improve standards and quality. The CEC assists in ensuring quality by providing accreditation processes for solar installers across Australia as well as provide a list of quality standard approved solar panel system modules, inverters and battery energy storage products. In addition to this, the CEC continuously develop guidelines to upkeep the quality standards in Australia's solar industry.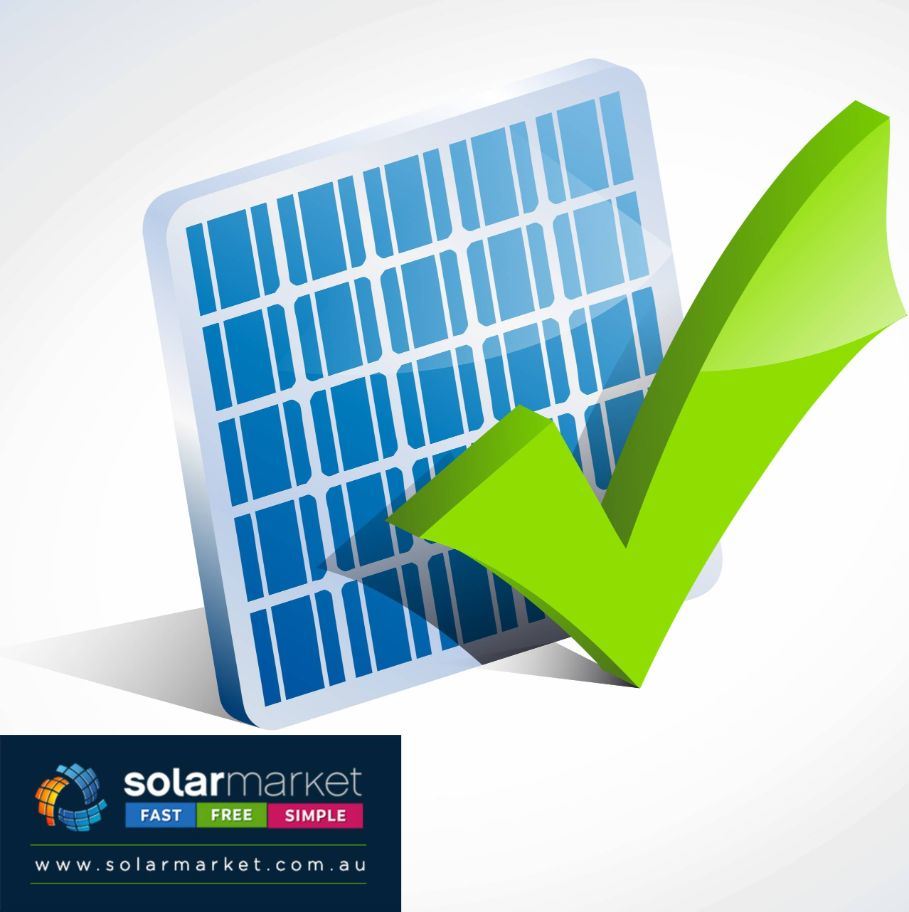 When looking into your options for a solar installation company and requesting quotes look to see if the company, the installers and the products they provide are CEC accredited. Being CEC accredited will mean that the installer demonstrates competence in the design and installation of solar PV systems and will be eligible to assist in helping you claim Government incentives and rebates, which reduce the overall upfront cost of your solar power system.
Reputation In The Market
Once you've confirmed the solar installation companies you're considering have CEC accredited installers, the next step is to find out how they are perceived in the solar industry and their reputation as a solar installation company. You can easily do this by going online and reading reviews on websites and forums like TrustPilot, Crap Solar, Product Review or even check out their reviews on google or their Facebook page to hear what past customers are saying about their experience with the company and the quality of their workmanship as well as products.
Workmanship Warranties
When installing a solar power system, you will be provided warranties for the components of the system such as; panel product warranty, panel performance warranty and inverter warranty. These warranties will usually cover you for any issues or faults with the solar power system which you'd claim with the manufacturer (sometimes with assistance from the solar installer). These warranties, however, will not cover the workmanship or any faults with the installation. This is where you will want to ensure that the solar installation company that you choose to install with not only provides a workmanship/installation warranty but that it covers you for any call-out fees and labour, should there be any issues with the installation that requires the installer to inspect, fix or replace. You will also want to be covered in case of any damage to your roof that may have occurred during the installation of the panels. A decent workmanship or installation warranty should cover you for at least two years, however obviously the longer the better.
Variety of Brands and Options
Each household's energy usage needs, finances and reason for considering the installation of a solar power system is unique and therefore a good solar installation company should be able to provide a range of different solar power system options suitable for individual needs. If a solar installation company has limited options for brands, models or sizes, they may not be recommending you the most suitable solar power system for your needs and could just be trying to sell off what they have at hand. For this reason, when considering a solar installation company ask what options they have available and do some on the side research on these products and brands to ensure they have good reviews.
Quoting Process and After Installation Customer Service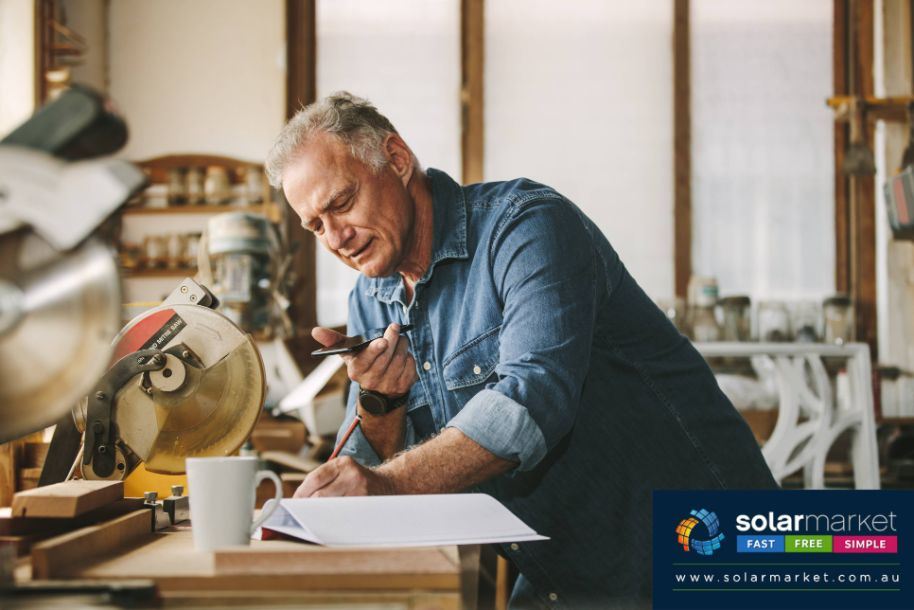 During the quoting process, you should start to get a feel for what solar installation companies are going to be helpful throughout the process and what companies are just looking to sell you a system, install and move on. Good installation companies will always recommend that they do a site visit to your home for quoting so they can assess your roof and be able to provide the most suitable options and accurate quote.
In the early stage of speaking to solar companies make sure you ask an abundance of questions. Not only will these assist you in your solar journey but it will help you weed out any solar installers that are not going to provide good customer service throughout the process. If they're not willing to answer your questions, then they will be difficult to request assistance from post-installation.
Dodgy Solar Installer Traits and Red Flags
Apart from the obvious red flags of bad reviews and lack of CEC accreditation other traits of solar installation companies you'll want to steer clear of are;
Pushy sales tactics
If a solar installation company is pushing you to commit to a solar power system without them providing you options, helpful information or a home site visit then turn away! Especially if they use the line that you'll miss out on a Government discount or rebate if you don't sign up then and there.
You may find these types of tactics more common with door to door salespeople who are working on a commission for a solar company and are not actually solar installers. The best thing you can do here is taking the information they provide and then do your own research on the systems and prices to see if they are offering as good a deal as they were leading on.
One size fits all
As previously mentioned, every person, family and property will have different requirements when it comes to a solar power system and installation. If a company has a generic, non-tailored quote that goes out to all their customers, you are not getting an accurate quote and may be charged a completely different figure compared to what you initially intended to pay or worse, you could end up with a solar power system that does not fit your requirements and miss out on maximising on the benefits of having solar.
 Avoid the hassle of dodgy installers and request 3 obligation-free solar quotes from local CEC accredited solar installers!