The oil giant, British Petroleum (BP), has launched its first ever Australian solar farm project at the NSW Wellington Solar Farm.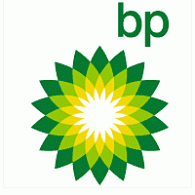 Sourced from World Vector Logo
The 420,000MW solar array has started sending small amounts of solar energy to the NSW grid after becoming the latest project in the state to be registered.
Through BP's partnership with Lightsource BP and Sterling and Wilson, the solar farm has been constructed and finalised ahead of its December 2020 schedule.
The BP Wellington solar project was designed, constructed and set to operate on behalf of Snowy Hydro NSW which has been responsible for eight other long term solar and wind projects in the area.
The Wellington Solar Farm is set to produce 420,000MWh of clean renewable electricity per year. That's enough to power 70,000 homes in the area and save 336,000 metric tonnes of carbon emissions per year.
Lightsource BP
The BP Lightsource is a subsect of BP industries that focuses on driving low-carbon projects and renewable energy solutions.
Lightsource BP has been developing Australian solar farm projects since 2010 with the aim of reaching net-zero emissions by 2030.
It's commitment to sustainable energy sets the course for BP's future as renewable energy projects become more prominent than fossil fuel ones.
To date Lightsource has achieved:
3GW worth of solar projects.
16GW of global project developments across 14 countries.
110 schools have been powered from the projects.
The Power Of Solar Farms Australia
Announced as the cheapest form of energy, solar power has challenged the worlds fossil-fuel-based economy.
But what does it mean for Australia if we start transitioning to a renewable and sustainable sourced grid?
By adopting more solar energy use in Australia we would see:
Want To Contribute By Switching To Renewables?
Are you ready to help Australia make the switch to renewables?
One of the best ways to do your bit is to install solar panels on your property.
Solar energy is an effective way of reducing your energy bills, increasing your property value and lowering your carbon foot-print.
Solar Market connects you with complimentary quotes from three CEC accredited installers in your area so that you can kick start your renewable journey the right way.
Not sure which solar system size would suit you? Check out our solar quiz for tailored system size information, costs and savings!