As the addition of a solar power system has become increasingly common and more affordable in the past 10 years it's no surprise we're seeing the development of new home build packages inclusive of solar power systems and properties with ready installed solar power systems out on the real estate market.
In fact, some homeowners looking to sell, are installing a solar power system as a way of making their property stand out amongst the rest.
Recent research is showing that to buyers a household with a high-quality solar power system is a favourable selling point due to the opportunity of eliminating high electricity bills at their new property.
As homes with solar power systems are being viewed by Australians as a better future investment and more valuable than a standard property, the market is showing that people are willing to pay more for properties with readily installed systems.
In a report by Origin Energy statistics revealed that 57% of homeowners said they would pay up to $10,000 more for a home equipped with solar, and 60% would pay even more for a home with both solar and battery storage. Those with investment properties could also benefit with results stating that 55% of renters would be willing to pay up to $10 a week more in rent for a property with solar.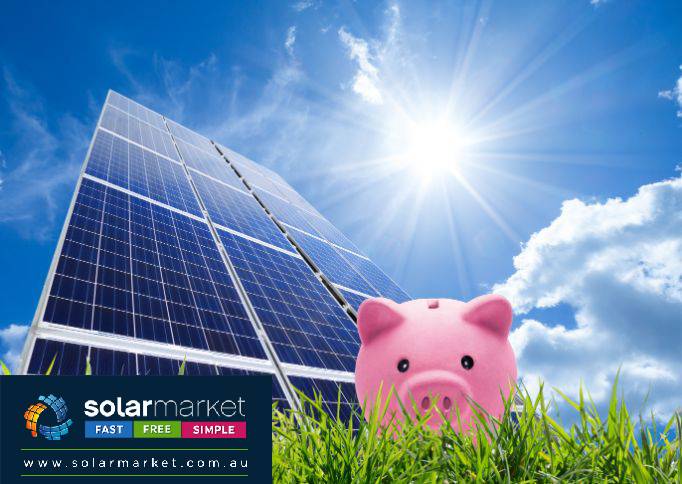 In addition to the benefit of lowered electricity bills, those looking to buy are also wanting to reduce their negative environmental impact and found this aspect of a solar home very appealing.
Another study in the US also found that homes with ready installed solar power systems were so sought out, that they sold 20% faster than a house without solar, which is a trend we are starting to see in the Australian property market also.
Solar Panels Are An Investment For Present and Future
For Australians who aren't quite ready to sell or are unsure if they will in the future, the addition of a solar power system is still hugely beneficial. As a homeowner you could be minimising your current electricity bills while increasing your property value and desirability for future years, should you decide to sell. Quality solar panels have an expected lifespan of at least 25 years with warranties to match which means you've got plenty of time to decide whether you want to sell or stay put with lower electricity bills.
Ready to give your property the unique selling point it needs to stand out in the current market?
Request 3 solar quotes from local solar providers to find the best deal for you!