Not only has solar power been dubbed the cheapest energy source in the world, a new study has also found that three key solar innovations made in the last few years will continue to drop the cost of solar panels.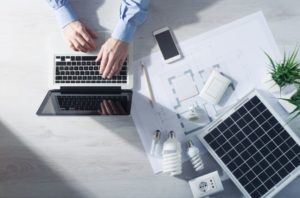 The research from the Solar PV Module Technology Market Report 2020, listed these three solar technologies as the key elements in lowering solar costs as they improve module efficiency and power class.
N-type cells.
Large Solar Wafers.
Module-level techniques.
1. N-Type Solar PV Cells
As explained in our recent blog on How Solar Panels Are Made , p-type solar cells use Boron to electrically charge them.
In comparison, N-type solar cells predominately utilise phosphorus which means they are immune to boron-oxygen defects that cause decreased efficiency- which is common in p-type solar cells.
The utilisation of N-type solar cells also means a significant drop in production costs, making solar panels cheaper for the consumer.
2. Large Solar Wafers
By developing larger silicon wafers in an M6, M10 and G16 format, utility-scale solar can increase production rates by 3%-9%.
This could mean the manufacturing of 28GW, 59GW and 63GW modules by the end of 2021 and a significant increase in readily available commercial solar PV.
3. Module-Level Techniques
New solar module designs such as the "checkerboard" have been found to absorb sunlight by an extra 125% than current solar panel designs.
The solar cell checkerboard design also reduces the thickness of solar modules so that the panel can be placed in more spaces than ever before.
As explained by Dr. Xiaojing Sun, "Module technology innovations, in addition to hardware cost reduction, will be the quintessential driving force that propels the continuous reduction of solar LCOE (levelised cost of energy) in the new decade."
What Does This Mean For Solar?
So, what do these three new innovations in the solar industry mean for the future of solar?
Cheaper cost of solar panels for both residential and commercial designs.
More efficient and longer-lasting solar panels.
A thinner and more flexible design that allows solar to be implemented in more places than ever before.
How You Can Get Budget Friendly Solar Panels
Interested in how you can use solar to power your home? The best way to get solar panels that suit your needs is to compare solar quotes from local installers in your area.
Solar Market connects you with 3 complimentary quotes from CEC accredited installers so that you know you are getting the best deal from the most reputable installers.