We're now in mid-June, which makes it winter in Australia! Many Aussies think that solar isn't worth it in winter, but we're here to show you that it is. Now, we know what you might be thinking… 'how can solar be worth it in winter? It's cloudy, rainy, gloomy and bloody cold!'. You're right, it's all of those things; but that doesn't mean your system shuts up shop for three months.
Solar Systems Still Work in Winter
For existing systems around the country, there are drops in the amount of energy that's produced in the winter months, there's no doubt about that. This is because of a few things; the sun's rays being weaker in winter and the days being shorter, as well as there being thicker clouds on gloomy days (which make it harder for the sun's rays to get through and provide panels with light). However, like we said, these factors don't mean your system will generate nothing… it just means your system will generate less.
It's also likely that you'll use less of what your solar system generates in winter; so while your system will generate less than usual, you'll be using less… which balances things out a bit. This means winter probably won't affect your system as badly as you might think.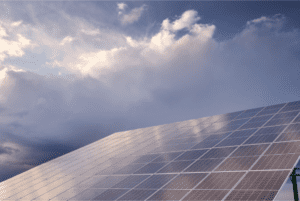 We Still Get a Good Amount of Sunshine
Solar panels will only convert light, which means the sun needs to be shining for your system to work. In winter, there's less sunshine… but just how much sunshine do we get during winter in Australia? Let's take a look at some of our capital cities, shall we? According to the Australian Bureau of Meteorology:
Perth gets about 6 to 7 hours of sunshine per day on average between the months of May and September.
Darwin gets about 10 hours of sunshine per day on average between the months of May and September. It's the sunniest capital city in winter; thanks to dry season in the Northern Territory.
Adelaide gets between 5 and 6 hours of sunshine per day on average between the months of May and September.
Brisbane gets between 7 and 8 hours of sunshine per day from May to September; making it the capital city with the second-most sunshine in Australia's winter months.
Sydney gets about the same amount of sunshine in winter as Perth, with between 6 and 7 hours from the month of May through until September.
Melbourne gets the least amount of sunshine in the winter months out of the listed capital cities, with between 4 to 5 hours per day between May and September.
Get In Ahead of the Pack
When you install solar this winter, you'll be getting in ahead of the pack. While we don't actually do any solar installations, we work with a bunch of companies that do… and winter is a noticeably quiet period compared to the rest of the year. It's time to take advantage; winter in Australia is nowhere near as gloomy as other countries around the world (think about some of the countries across the UK and Europe). If you make the switch over the next couple of months, you'll:
Cut your waiting time. Heaps of people book in during summer and the wait times can be longer; delaying savings.
Already have your system for spring and summer; the months that give us the most sunshine.
…And anyway, you'll have your solar system for upwards of about 20 years. So, in the grand scheme of things, waiting for spring and summer to roll around won't make much of a difference. If you're convinced that winter is still a good time to go solar… why not install now?