In this week's solar news, Victorian solar installation is still restricted while New South Wales makes movements to install the world's largest renewable mini-grid.
Broken Hill is in the News for Solar!
Estimated to be running within three years, a $500 million wind and solar energy project is set to be the world's largest renewable energy mini-grid system. Broken Hill, in rural NSW, is set to have the mini-grid system as a backup power supply in the event of a second black-out.
Over a decade ago the small town experienced a major power outage, annoying its 18,000 residents hugely. During the outage, two back up diesel turbines had to be used for a week -with fuel from Adelaide being trucked in to keep it running.
As a result, Broken Hill aims to " have a crack at getting into a 21st– century power supply" as explained by Andrew Kingsmill, Transgrid's Head of Network Planning, in order to attract renewable industries to the regional town.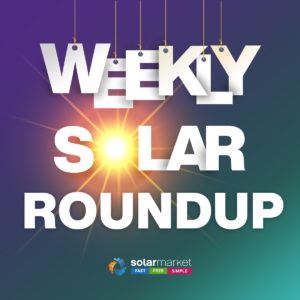 WA Does Even More Renewable Energy Stuff
We've talked previously about Mark McGowan (who is an absolute legend) and his investment into renewable energy for WA. Recently under his government we have seen community solar batteries be installed in Margaret River, Meadow Springs, Port Kennedy and more. We have seen his government launch a $66.3 million package that is focused solely on investing in renewable technologies.
So, it's no surprise that the McGowan government are pushing the Renewable Hydrogen Strategy forward by a decade. This has now become a part of the "unprecedented times" recovery plan to create local jobs whilst investing in green industries that support the future of WA.
The government has committed $5.7 million to a renewable energy microgrid in Denham (in the Gascoyne region) to use the solar power system to produce hydrogen from water. This will be an Australian first and will test how feasible it really it to implement microgrids that incorporate hydrogen into the regional areas of the state. Within this $66.3 million package there are many projects in the pipeline, it's nice to see Premiers increase their economy whilst investing in what the citizens actually want (we want to reduce how much we hurt the earth in case you can't remember).
Lets Learn Some Lessons
In the spirit of Gladys Berejiklian in a press conference this week "lessons have been learnt".
Eastern Australia is looking down the barrel of a second lock-down. With Victoria being the first to implement stage 4 restrictions, we now know that solar will not be deemed an essential, and as such, thousands of people have been left without solar installed during their home lock-down.
We have learnt during these lockdowns that home energy consumption has sky-rocketed when entire cities working from home. If you were on the fence about installing solar before, now is the time to decide. With solar installation still operating in every other state, you can still prepare for a potential lock-down and a lifetime of saving on electricity bills.
If you're in Victoria, installing solar may not be an option right now but you can still save on your power bills while you are working from home. We offer a free energy comparison tool so you can compare your energy bills with other providers to find the best deal. If you are getting ripped off, you can switch with ease. Compare now and start saving straight away.
If you are able to install solar, now is the time to get your solar journey started. Get 3 no obligation, free Solar Quotes to invest in solar panels and cut your household bills.