Australia's largest free-range chicken farm is due to slash its power bills after a $5 million-dollar solar panel project gets the go-ahead.
Triggered by rising energy prices, AAM Investment Group's Ben Edser explains that "before we put the system in, our cost of energy imported from the network was getting towards $1 million."
"Following the [solar] investment we have put in place," Mr. Edser says, "we've been able to reduce our consumption by about 70 per cent."
Sustainable Farming & Riverlands Free Range Chicken Farm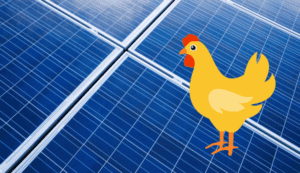 Sourced from Energy Matters
The AAM owned Riverlands Free Range chicken farm, in SA's Blanchtown, hosts around 10 million birds in 42 sheds. Although AAM is better known for it's cattle and sheep production, expanding into chicken farming is a reliable and constant source of revenue- until it comes to electricity prices.
With the support of state government funding, Riverlands Free Range was awarded $1.3 million for solar investments and sustainable farming initiatives.
Adding 1.4 megawatts of solar panels to the shed roofs and installing five Tesla batteries, Riverlands Free Range has reduced their CO2 emissions by 1,500 tonnes.
As explained by Mr. Edser, that's the equivalent to taking "1200 cars off the road or planting 25,000 trees."
Turning Manure Into Money & Other Renewable Initiatives
Another way the Riverlands Free Range chicken farm is practicing sustainable farming is by turning chicken manure into a profitable nutrient-rich compost.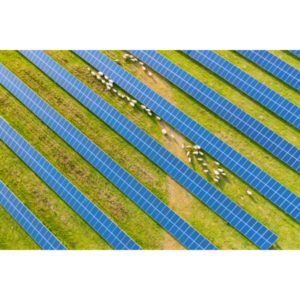 With more than 50,000 cubic meters of soiled straw and chicken manure being produced each year, the disposal of this waste was costing Riverlands Free Range upwards of $200,000.
By putting this nutrient-rich waste up for sale, local wineries have jumped at the opportunity for organic compost.
Local winemaker Michael Bruer has commented that after implementing the organic chicken waste for his crop "the results have been spectacular."
"We managed to get [young vines] established in the first season- that's normally a five-year process."
Solar In Agriculture
Riverlands Free Range hopes it can be a leading example in sustainable agricultural industries.
With a plan to roll-out similar renewable and cost-saving systems at their Murray Bridge facility, AAM believes their sustainable model can be extended even further.
"Anywhere where you've got some sort of intensive energy usage, these sorts of technologies can be applied. This is much bigger than us. This has got far greater opportunities for all of agriculture." Mr. Edser said.
From Farm To Home | How Solar Can Be Used Anywhere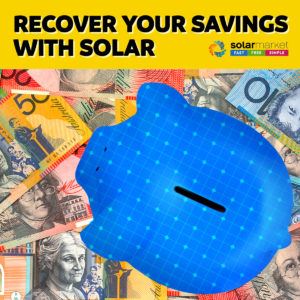 If like Riverlands Free Range you are ready to take reducing your power bills seriously, Solar Market connects you with three complementary quotes from local CEC accredited solar installers in your area.
Unsure of what sort of solar system is right for you? Take our solar quiz to find your perfect match. It gives you tailored information on system size, savings and estimated costs of installation.
Happy saving!