How'd you like to be getting $0 electricity bills for 20 years? For home owners in a Sydney based housing development this is soon to be a reality!
Energy prices are on the constant rise and renewable energy is fast becoming a growing trend, with Australia soon to welcome its first solar housing development. The housing development will run off a joint solar system, saving homeowners approximately $2500 annually!
Super Battery to store and distribute excess energy
In the coastal town of Kurnell, Sydney, New South Wales, Natural Solar will have their cost saving technology installed in a 12-home, housing development for homes of 3-4 bedrooms. Each home will be built to include a solar system with panels placed on the roof and a battery to store any unused energy.
The innovative idea here is that each homes battery will connect, creating a "Super Battery" (as Chris Williams, CEO and Founder of Natural Solar has described). This will allow home owners to share and use each other's excess energy within the 12-home housing development.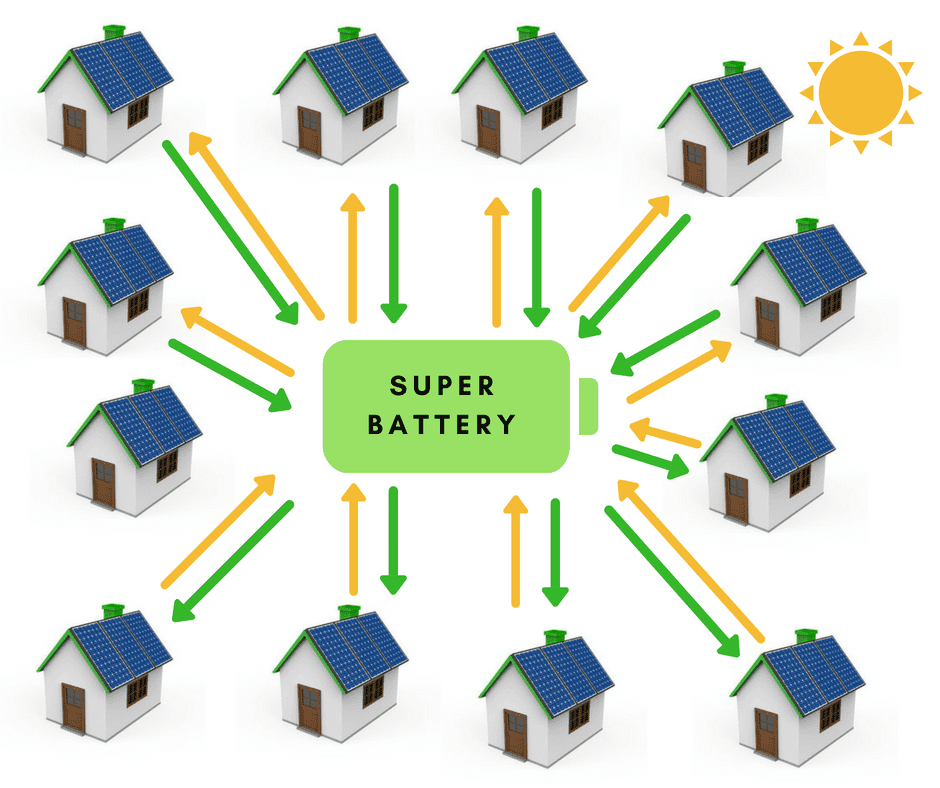 Less reliance on the grid
This will reduce the need for the solar homes to draw energy from the grid and instead will draw energy from each other. The way that this is beneficial to homeowners, is that throughout the hours of sunlight some houses will naturally generate more energy due to the positioning of their home and the panels. As the suns position changes throughout the day the homes generating the most energy, at that time will also change.
Goodbye to scheduling your power usage
The communal solar system and storage will take the hard work of home owners pre-planning their energy use, with it no longer being a necessity to time appliances during the day when the sun is out and bright.
Added property asset
For home developers and owners this will be a bonus asset to increase the value of their homes, adding a 5% price increase on the properties with $0 electricity bills for up to 20 years (Solar systems having a 20-year life span). The only on-going costs to be a $30 monthly admin maintenance fee to keep the system up to scratch.
Successful results paving the way for future
Similar systems have been rolled out across Europe with a high success rate and Australia is now jumping on the bandwagon. Natural Solar will look to be rolling similar developments out in the near future, should Kurnell's development be successful once building has concluded in September.
Consider solar in your building plans
Solar housing developments are a huge stepping stone in converting home buyers into renewable energy, taking the hassle out of transferring to solar after settling in to your new home.
If you are building or planning to build it's worthwhile working solar into your plan now, to help you start saving from your very first electricity bill!
Receive 3 complimentary, obligation FREE quotes from Solar Market, personalised to your circumstances, getting you on your way to reaping the benefits of saving with solar.
So what are you waiting for?
Sources: