South Australian's Home Battery Scheme to Launch This October!
The South Australia Government is about to launch a new renewable energy scheme to assist in providing more affordable energy to South Australian households. The scheme focuses on home batteries and will be available from this October!
The South Australian Government has placed $100 million funding into the new Home Battery Scheme and will make the scheme available to 40,000 households, with little to no eligibility requirements. The program has been designed to not exclude any household from accessing the available subsidies.
What is the Home Battery Scheme?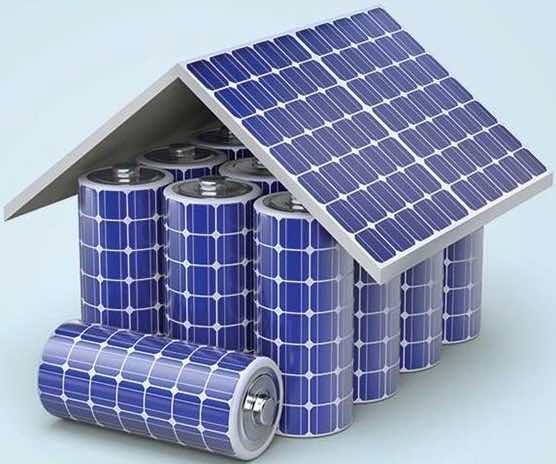 The Home Battery Scheme will allow households with Solar PV Systems to be able to purchase a battery storage system at a reduced cost, using Government subsidies. Having a battery storage system will enable households to store excess energy generated from their Solar PV System. Subsidies will only be available for the battery storage component of a Solar PV System.
Homes that do not have a Solar PV System installed will be able to apply for Finance Loans through Clean Energy Finance Corporation (CEFC) to assist in purchasing the system and then will be able to apply for the Home Battery Scheme subsidies for the battery storage component. The loans through CEFC will be flexible and competitive in comparison to other financing options.
"In working with the CEFC we expect to be able to further assist households overcome the upfront financial barriers to accessing storage technology by offering households competitive, flexible loans where needed, in addition to the subsidies," said Minister van Holst Pellekaan
How much can you receive in subsidies for the Home Battery Scheme?
The amount you can receive in subsidies will be dependent on size and storage capacity of the battery that is being installed. Energy Concession Holders will be able to access higher subsidies, ensuring households on low incomes are able to access the benefits of solar and batteries. For all homes, the maximum subsidies allowed will be capped at $6000.
Estimated Subsidies for the Home Battery Scheme
Energy concession holder             $600.00 per kilowatt-hour (kWh)
All other households                      $500.00 per kilowatt-hour (kWh)
The Government has announced that as the price of batteries come down the subsidies will gradually be reduced.
Option To Connect To The Virtual Power Plant
Households who apply for the Home Battery Scheme will be able to choose whether their battery system is set up as a home battery storage system or part of the Virtual Power Plant.  The Virtual Power Plant is a project in South Australia where a network of connected home solar PV and battery systems will be created to generate, store and feed energy back into the grid. The project is being run by The South Australian Government and Telsa who aim to include at least 50,000 homes in the project, which will form the world's largest virtual power plant.
It is not a requirement to be connected to the virtual power plant, but systems funded with the assistance of the Home Battery Scheme must be set up so that it allows for the option to connect in the future.
Who's Eligible to Apply for the Home Battery Scheme
All homes in South Australia are eligible to apply but must use products and providers that meet the minimum technical requirements to ensure batteries are safe, reliable and capable of being connected to the virtual power plant.
Renters will also be eligible to apply for the Home Battery Scheme with approval from the homeowner of the property.
Prior to the Home Battery Scheme becoming available in October the website will assist homeowners in assessing suitability for a home battery system, choose between approved products and system providers, access the subsidy and apply for finance if required.
Conditions of Home Battery Scheme
Not all details have been finalised however the following conditions have been stated:
Minimum battery size that can receive a subsidy is 2.5 kilowatt-hours
The subsidy is not available for off-grid battery installations
Battery must have a minimum of 5-year warranty
Subsidies are per home and not per person (this means if you have more than one property you may be eligible to apply for the scheme for both)
Solar Provider Eligibility
To supply and install eligible home battery systems under the Scheme, industry providers will be required to first qualify as a System Provider. In assessing applications, priority will be given to System Providers that commit to installing approved battery systems that are manufactured or assembled in South Australia.
To qualify, System Providers will need to demonstrate:
Financial health, reputation and competency
Only use CEC accredited installers
CEC Approved Solar Retailer status
If you'd like to become an eligible provider you can register your interest HERE
Stay Up To Date with the Home Battery Scheme HERE