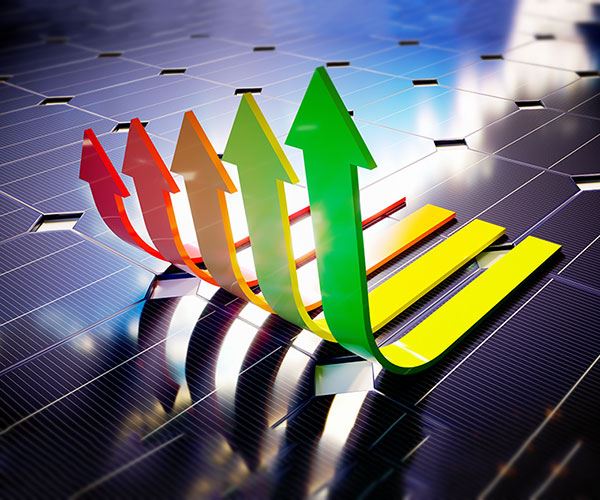 Rising power costs are causing homeowners and businesses to think seriously about installing PV roofing. The federal STC subsidy provides an incentive and is a driving force in the PV market.
People are expressing interest in battery storage alongside a PV roof to store solar energy for future use and want a "complete system".
Demand for retrofit solar systems increases. Households revamping or upgrading existing systems as PV and battery storage becomes more cost competitive.
More commercial & industrial demand for systems larger than 100kW, especially for councils and governmental buildings.
Rising Power Costs
With power prices in Australia steadily increasing, many homeowners and businesses are reacting by 'pulling the trigger' on installing a rooftop photovoltaic (PV) solar system. In 2017 more than 1.08 GW of rooftop PV was installed setting a record for the year and, according to several leading installers, 2018 is predicted to surpass it.
Renewable energy solutions are seriously being explored due to the "unreliability, unpredictability and lack of security when it comes to access to and the cost of power" says Chris Williams of Natural Solar, a Sydney-based firm.
A driving force behind the highly competitive PV market is the current federal STC subsidy for systems larger than 10 kW and smaller than 100 kW. In places like Queensland, the subsidy means customers pay approximately 30% less than the normal purchase price. A standard 5 kW systems sells for just under $7,000 so any reduction in price for a larger system is a considerable help.
Interest in Battery Storage is on the Rise
Another reason for the strong interest in increased PV system sizes is more affordable battery storage. Chris Williams explains that households want a 'complete system' where they can store and use the electrons produced by their rooftop solar panels, rather than feed them back into the grid.
Increasing Demand for Retrofit Solar Systems
Last year also saw a doubling in demand for revamping and upgrading existing solar systems. "Of Natural Solar customers, we are seeing 45% of all systems we are installing retrofitting to existing solar systems," says Williams. Installers tend to prefer a complete upgrade rather than a retrofit as this involves removing and replacing old components.
Larger System sizes are in demand
Finally, the commercial and industrial sector is the main reason why PV roofing is likely to surpass its 2017 installation record. This sector is increasing its demand for systems larger than 100 kW, especially councils and governmental buildings. Although not covered by the federal STC subsidy, the arrival of battery storage at scale and the capabilities of installers to execute more sizeable projects, makes the move to renewable energy an attractive one for the C&I sector.