Jemma Green, Curtin University and Peter Newman, Curtin University
Home power storage batteries are coming to a house near you as the game-changing technology – which promises to let you store solar energy for later use when the sun isn't shining – begins appearing across Australia's suburbs.
When new technologies are launched, they often cost quite a lot of money, so only a few people buy them. In marketing-speak, these people are "innovators" or "early adopters". Then as more people buy the product the cost per unit goes down, in turn encouraging even more people to buy it, in a virtuous pricing circle known as Rogers' Diffusion Curve.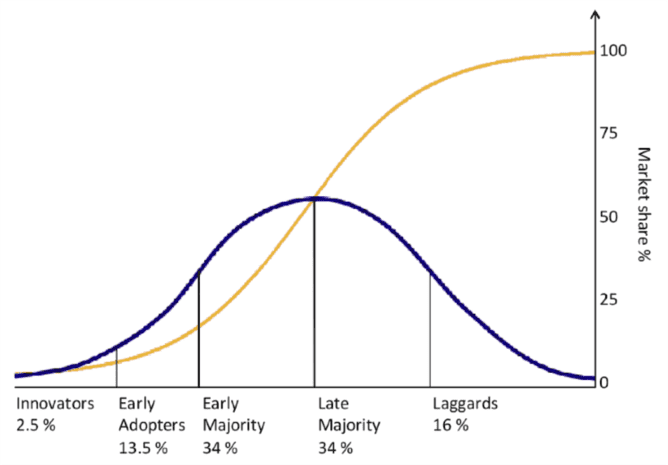 This phenomenon has been seen across many technologies over the past century, from hairdryers, to microwaves, to mobile phones. But what's interesting is that the rate of adoption is accelerating. We are adopting technology faster today than we did in the past.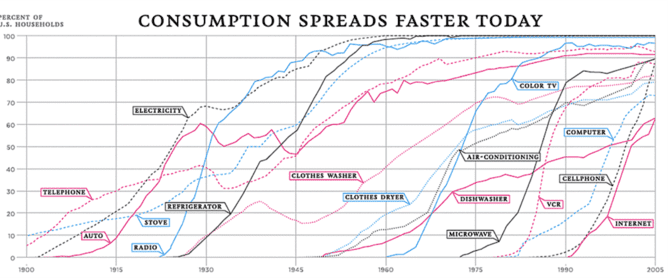 This situation has played out for rooftop solar panels. Over the past six years, Australia has gone from relatively few solar-powered homes to around 1.4 million now. And the same speedy uptake is set to take place for household battery storage.
In April 2015, Tesla unveiled its home battery technology, the Powerwall, which was launched in Australia last month. The cost of the 7 kilowatt-hour battery in the United States was just $3,000. When you convert that to the Australian dollar, and then add in the cost of an inverter, installation and retail mark-up, a system will cost around A$15,000.
Of course, it is unlikely to stay that expensive for long. Retailers may need to become more competitive, especially as battery prices begin to fall. But in the meantime, only a few early adopter households will buy it to start off with. Those who wait a while longer could find themselves at a much cheaper point on the price curve, at the same time that rising electricity tariffs make the cost more and more competitive.
Shop around
Tesla isn't the only company that has a household battery system – other manufacturers such as Samsung, Panasonic and Build Your Dreams are entering the market, with some bidding to outprice Tesla.
But not all batteries are created equal. Like any product, there are variations in quality.
For those old enough to remember 1973, the Leyland P76 car was wrought with quality and reliability issues and was considered one of Australia's biggest automotive failures. Not all motor vehicles suffer the issues of the P76, and so it is with batteries. Consumers should make sure that the kit they are buying is certified to Australian standards and comes with independent quality assurance.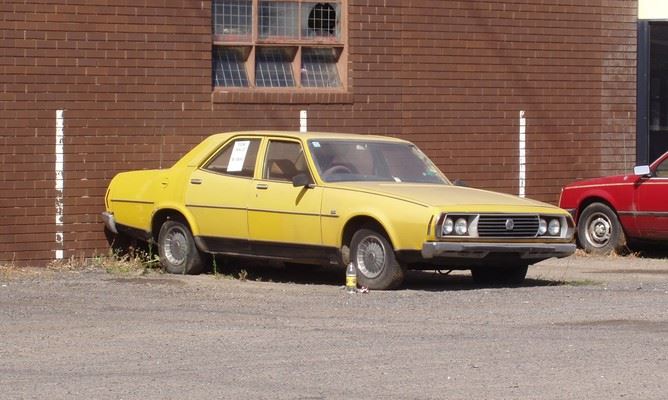 This quality control needs to be applied not just to the battery but also to the inverters and charge controllers. Consumers should buy from companies that have been around for a while and that offer long manufacturer warranties. Good-quality batteries will last around 12-15 years, and solar panels about 25 years.
In some Australian cities, you could get a return on your investment within 10 years, even at early-adopter prices. This will obviously get even shorter as battery prices decline and electricity tariffs go up.
Buy batteries and panels together
If you already have solar panels, you are at a slight disadvantage relative to those installing solar panels and batteries together. Those with existing solar panels will already have an inverter that can't be used for the battery system. But if the solar panels and batteries are bought at the same time, a single hybrid inverter can be chosen.
As shown in a recent ABC Catalyst special on battery technology, there are also various different battery types and technologies being developed. Our research has developed a microgrid for solar and storage on strata apartments. This allows tenants to pay their electricity bill to the strata company to provide an additional revenue stream to owners to justify the capital investment in solar and storage. In other words, strata companies can effectively become small utilities.
This example is indicative of the wider change in our energy system, from being a centralised system to a distributed, bi-directional one. Energy regulators are looking to change tariffs to reflect this new energy paradigm. Households should bear in mind that governments may change tariffs and pricing structures, which will alter the investment proposition and payback period.
Even with so many moving elements, sunny Australia is well positioned to take advantage of the battery revolution.

Jemma Green, Research Fellow, Curtin University and Peter Newman, Professor of Sustainability, Curtin University
This article was originally published on The Conversation. Read the original article.