In the last few decades, the renewable energy sector has monumentally increased within Australia. With an avalanche of renewable grants, incentives and schemes in the last half-decade, it seems almost every dick and tom have some sort of renewable system installed. But how have we really progressed in our mission towards the 2020 Renewable Energy Target?
Hitting Benchmarks for Renewable Energy Targets
In 2016, it was estimated that the 2020 target could be met if renewable energy projects could commit to 6000 megawatts through to 2018.
Due to a higher amount of large-scale solar projects than anticipated, it was announced in 2019 that not only was the target for the 2020 Renewable Energy Target guaranteed but there would be an additional 33,000 gigawatt hours of renewable energy hitting the Australian grid.
It is evident that investment in renewables remains popular and strong within Australia and the 2020 target has not capped new investments.
Why Release Target Market Data?
The Australian government have monthly updated the progress tracker data on the Renewable Energy Target. But why?
Market information is provided to: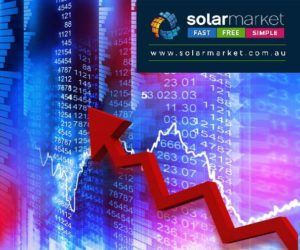 Visually track progress
Provide key information about renewable supply and demand
Drive future installments in renewables
Assist stakeholders to comply with the scheme
Increase transparency.
Interested in helping Australia meet the Renewable Energy Target?
Check out the various grants and schemes available to you. Solar Market provides a wealth of blogs, articles and updates on the latest government renewable incentives.
Unsure of what sort of solar system is right for you? Take the solar quiz to find your perfect match?
Ready to install solar? Just click the button below and get 3 free quotes from quality solar suppliers in your area.