On the 10th of July, the consultation period for the proposed new rules for inverters and smart meters in South Australia closed. Interestingly, this snuck under the radar in the solar news world. Here's what you need to know:
Solar panel systems will now need to support remote disconnection and connection to the grid
Smart meters will now need to have two elements and have a contactor with each element
Inverters will now need to meet new voltage ride-through requirements to be connected to the grid
Why it Happened:
The government approved this because we are heading into another summer, meaning it'll be another challenging period for the Australian grid. The Department of Energy & Mining wants these standards to come into effect from September 2020, which is quite the turnaround for getting solar stuff done.
What This Means for Residents:
The SA government is essentially forcing its own unique requirements for dynamically exporting power to the grid. Dynamic exporting adjusts the power supply back to the grid based on supply and demand.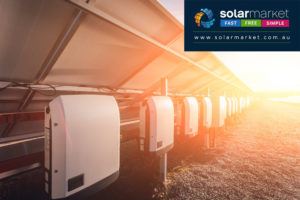 The government has basically picked technology over the creation of an industry best practice guideline or an Australian standard. The Clean Energy Council (CEC) released this press release, saying they "support developing technical capabilities, standards, and a regulatory framework to enable the use of dynamic export limitations". But they also think this deadline is counterproductive.
They've said, "its too soon to mandate this technical capability in inverters" and that they doubt the timeframe is achievable. Rightly, they highlighted the fact that "even if the proposed timeframe could be achieved, it could come at the cost of undermining the goals of future interoperability and cyber security". The CEC also made a point to emphasize that a national standard for dynamic export limitations is necessary, and this solution won't help.
What This Means for Businesses:
CEC's CEO, Kane Thornton, said in a recent newsletter that this "will cause months of uncertainty and significant losses". Inverters will need to be retested and possibly redesigned, which could make inverters currently stocked by businesses obsolete and worthless. He also said that "there are no inverters that have been tested to these new requirements" and that the final version of what the new inverters will look like isn't even published.
He also mentioned that the obsolete stock might not be useable for replacements under warranty, as the SA Power Network says you must have an inverter that meets current grid requirements.
We'll keep you updated on what happens and how this will affect you as a consumer, but for now the CEC recommends solar businesses run down their stock of inverters.