As Australia moves away from fossil fuels, renewable energy sources are being adapted to suit our ever-changing environment, society, and personal taste. With an abundance of clear skies and an inherently dry climate, it is no wonder that solar technologies are increasingly popular in the land down under. But what about solar technology that we can wear?
Wearable Solar Technologies
As solar technologies improve so does its versatility for application. Due for release later this year, Japanese researchers have developed wearable solar clothing out of ultra-flexible organic photovoltaic (OPV) technologies. Without jeopardising the performance integrity of the solar technology, the lightweight material is integrated into textile designs through a hot-melt process- similar to the heat print processes of regular T-shirt designs.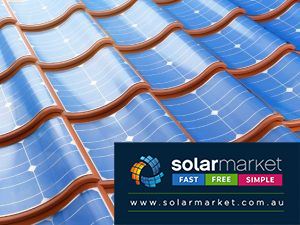 The development of a clothing solar design allows wearers to charge their portable devices and wearable tech, eliminating the need to carry portable batteries or chargers. Although the design is only currently 10% efficient, it has the ability to produce up to 20-30 watts of power in optimum sunlight conditions.
The Future in Wearable Solar
The discovery of a flexible, lightweight and heat resistant solar technology such as the wearable organic photovoltaic, greatly expands the possibilities of solar use in the textiles industry. The invention of solar hats, handbags, jackets and shirts literally allows us to power our personal technologies just but stepping outside.
What should I do now?
Interested in how you can use solar to power your home? Take our solar quiz and Solar Market can match you with 3 CEC accredited local solar installers so you can choose the right solar option for you.