These days with solar PV systems becoming increasingly affordable, installing a solar PV system at your property is a worthwhile investment that can reduce your electricity bills by up to 80% and give you more energy independence through less reliance on energy retailers and the grid. However, as with any considerably sized purchase the warranties that come with your solar PV system and its components can be the determining factor on your money saved and return on investment, should there be any issues early on.
When installing a high quality, reliable solar PV system with a reputable installer and company, it's doubtful you will need to claim through your warranty but nevertheless errors do occur and understanding your warranties and what you are entitled to can save you not only a substantial amount of costs but headaches and time.
Solar PV System Warranties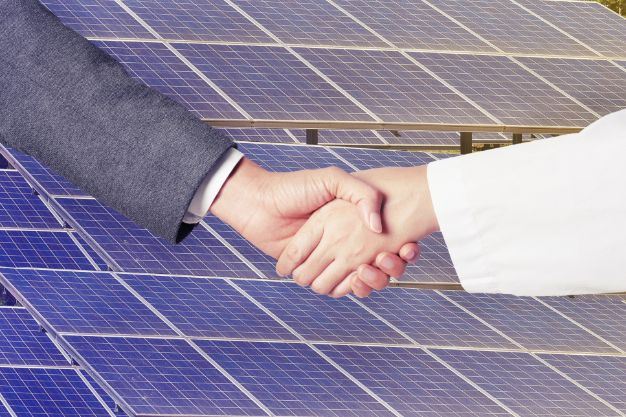 When it comes to purchasing and installing a solar PV system you will find there is typically four separate warranties that your system will come with.
These include;
Panel Product Warranty
Panel Performance Warranty
Inverter Warranty
Installation Warranty
Panel Product Warranty
A Panel Product Warranty is a warranty that will cover the replacement or repair of the panels should there be defects or fault causing lack in performance or no output. Claiming through a Panel Product Warranty can be pretty straight forward in comparison to other warranties, as it is easy to assess whether a panel is or is not working. Most Panel Product Warranties will vary between 5-12 years. Obviously the longer the warranty the better you are off and the more confidence the manufacturer has in their panels.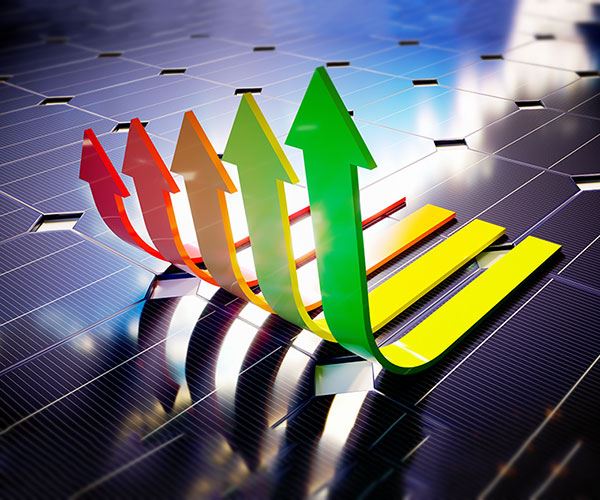 Panel Performance Warranty
A Panel Performance Warranty is a slightly trickier one to assess and claim under as the warranty is a pledge to the panel's performance and production over the time of the warranty, typically 25 years.
Most performance warranties will state something along the lines of the panels being able to provide 90% production for 10 years and 80% for a further 15 years. Or in other words only decline by 10% in performance in the first 10 years and by 20% in the warranty period.
Whilst this can be a difficult warranty to claim under, if you can prove that the level of performance is lower than the guarantee stated in your warranty then you should be entitled to a repair, a replacement, or refund for the defected panel/s.
Inverter Warranty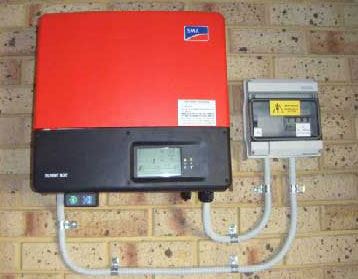 The Inverter Warranty as a standard will be 5-10 years with the possibility of upgrading and extending to 10+ years. Extending the Inverter Warranty is something to consider, as inverters are not only pricey and an essential component but are the part of your solar system that is most likely to fail due to the amount of work it does, constantly converting the DC electricity generated from the solar panels to AC electricity for your appliances to run on.
It's very important when having your solar provider install the inverter to ensure they (and yourself) have read over the Inverter Warranty carefully. This is because if the inverter is not installed as per the manufacturers stated requirements then the warranty will be invalid. These requirements may include the location of the inverter (indoor/outdoor), ventilation, the temperature of room/area installed etc.
Installation – Provider Warranty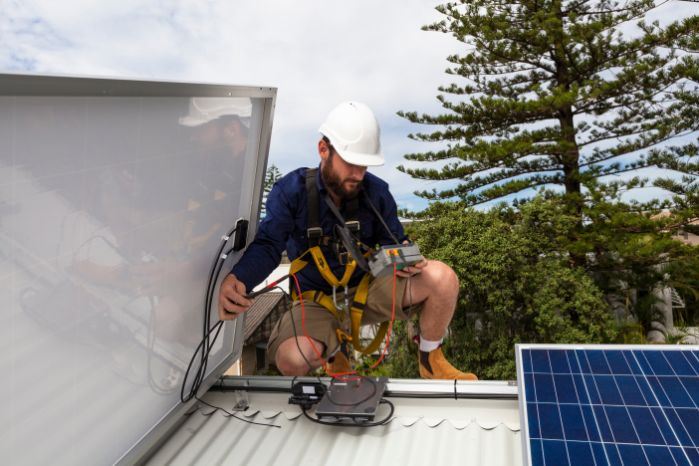 The installation warranty conditions, and length will vary per each company so it's important to ask your installer upfront about the conditions and the protocol for claiming or using the Installation Warranty. Things you'd want to be covered for are call-out fees and labour, should there be any issues with your system that require the installer to inspect, fix or replace. You will also want to be covered in case of any damage to your roof that may have occurred during the installation of the panels. For the Installation Warranty you should look to be covered for at least two years, however the longer the better.
Claiming Under Warranty
When it comes to claiming under the Panel Product, Panel Performance and Inverter Warranty the claim needs to be lodged with the manufacturer of the product, however, some solar providers will offer assistance with warranty claims and will be able to handle the claim on yours and the manufacturers' behalf. When selecting a solar provider be sure to ask about the protocol for warranty claims and whether they will be able to offer assistance.
Questioning the different types of warranties available and what they cover upfront in the early stages of receiving solar quotes can help you better understand the security your warranty offers, a manufacturer's reputation and confidence in their own brand as well as different solar providers' customer service and whether they are willing to assist post installation. These elements may be the deciding factors of who you choose to install through and your post installation experience.
Start speaking to local solar providers for obligation free quotes!