---
Key Points: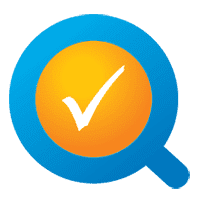 Reclaim PV Recycling sets up the first large-scale solar recycling plant in Adelaide.
By kick-starting a nationwide collection process, Reclaim PV Recycling aims to tackle Australia's solar waste head-on.
Interested in solar now that it's more sustainable than ever? Get 3 complimentary quotes.
---

Tackling Australia's PV Recycling Issue
In a feat to reduce broken and end-of-life solar panels, Reclaim PV Recycling has set up Australia's first large-scale solar recycling plant.
Taking on a long-term industrial lease, Reclaim PV Recycling aims to reduce the amount of solar waste going to landfill.
After years of research and logistical modelling, Australia is finally ready to take solar panel recycling to a new level.
As part of the model, industry operators are encouraged to nominate their businesses as a recycling depot. Participants will need the room to store up to at least three pallets of solar panels before Reclaim PV Recycling can collect and transport them to the Adelaide plant for recycling.
End Of Life Cycle Solar Panels
Solar panels have a relatively long-life cycle that is estimated to be between 15-35 years.
Although Australia's solar uptake has been rapid, it has only really hit its all-time high in the last decade- which means that the need for solar recycling won't really take off for another decade.
Partnering with solar manufacturers such as Q Cells, Suntech, Canadian Solar and Yingli, Reclaim PV Recycling has tested solar recycling processes on failed warranties and damaged products from these manufacturing giants.
Solar Recycling
Using grant-funded research, Reclaim PV Recycling has fine-tuned its method of separating the solar panel materials that are bound together by ethyl vinyl acetate.
Using staged heat practices, Reclaim PV Recycling has uncovered how to peel away various components of the panels which are then recovered, sorted and sold to raw material companies for reuse.
Other elements that are recoverable from solar panels are:
Glass (75%)
Aluminium (8%)
Silicon (5%)
Copper (1%)
Small amounts of silver, tin & lead.
Solar As A Sustainable Source
Not only is solar a renewable resource, it's now an extremely ethical and sustainable product.
If you are ready to do your part for our planet let's get you connected to three complimentary solar quotes.