Late last year Federal Energy Minister Angus Taylor announced his concern that a substantial amount of rooftop solar installations across Australia may be unsafe or at risk. This was based from a national audit report that found up to one-quarter of all rooftop solar installations inspected since 2011 posed a "severe or high risk".
Another report had also found that there had been a number of fires sparked due to faulty installations since 2015 when residential solar started to really boom. In all reported circumstances it was uncovered that solar panels were not the issue and usually the fault was found in incorrectly installed isolators or inverters.
Importance Of Choosing A Clean Energy Council (CEC) Accredited Installer
These founding's have made selecting the right installer for your solar system even more crucial.
The Clean Energy Council says "It's important for Australians to ensure the solar installer working on their roof is a CEC accredited professional, which can be proven through a photo ID card that all installers have". Something Ross Allan wish he had done.
Ross Allan's Story…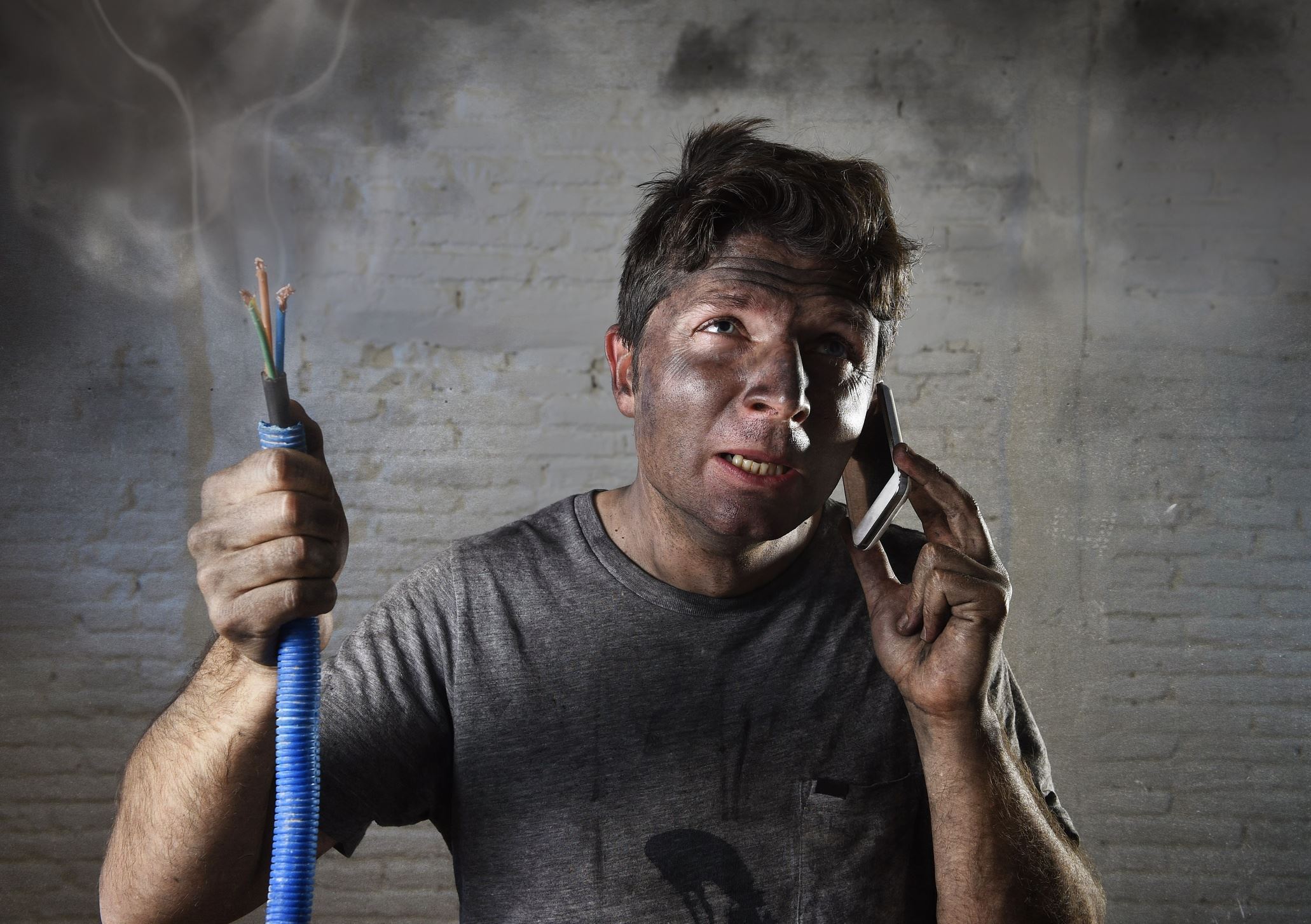 Ross Allan thought he had got a great deal on his solar at almost 50 percent off until he noticed smoke coming out of one of the isolators one day. Ross admits he was lured in by the competitive price, which stung him later.
"It's pretty shocking because the house could have caught on fire," says Ross.
CEC Accreditation 
CEC accreditation means that the installer demonstrates competence in the design and installation of stand-alone and grid-connected solar PV systems. CEC accredited installers are also eligible for Government incentives and rebates, which can assist with the installation costs.
Receive Obligation Free Quotes From CEC Accredited Installers Here
What to Look Out For When Your System Is Being Installed
Inverters and isolators aren't placed where they are exposed to direct sunlight for long durations of time.
All parts especially isolators don't have any electrically exposed entries from the top that could fill or be damaged by rain.
All cabling is neat and out of the way, so they don't catch on anything or are easily exposed.
Your inverter is set to detect if something goes wrong.
Book An Inspection Every 5 Years
Like anything problems can arise that aren't caused by a faulty installation. Without moving parts it's unlikely a solar systems pieces will wear out, however with a lifespan reaching 25 years + there are some external factors that may contribute to a system becoming unsafe or a risk. Such as;
System parts that are easily exposed filling with rain
Animals (birds, rats) chewing or damaging cables
Damage from natural disasters, such as earthquakes, bushfires and storms
Damage from home renovations
Cables deteriorating overtime
Components failing
Whilst you may have had a top-notch installer, you'll want to consider having your solar system inspected at least every 5 years to ensure nothing has occurred since the installation that could have changed your system safety status.
For an accredited installer to perform a thorough inspection you'll be charged around $150-$250 which will include inspection of your inverter, isolator, cables, panels, installation setup and roof mounting. Most solar providers will have inspections as one of their services, but you'll want to enlist a CEC accredited installer for the inspection to assure a quality check.
Considering installing solar? Let us help and get you in touch with CEC Accredited Installers!
Receive 3 Obligation Free Quotes!