When purchasing a home solar power system many people put their focus on ensuring they buy the highest quality solar panels and put less time into researching the inverter, which is the brain of a solar PV system.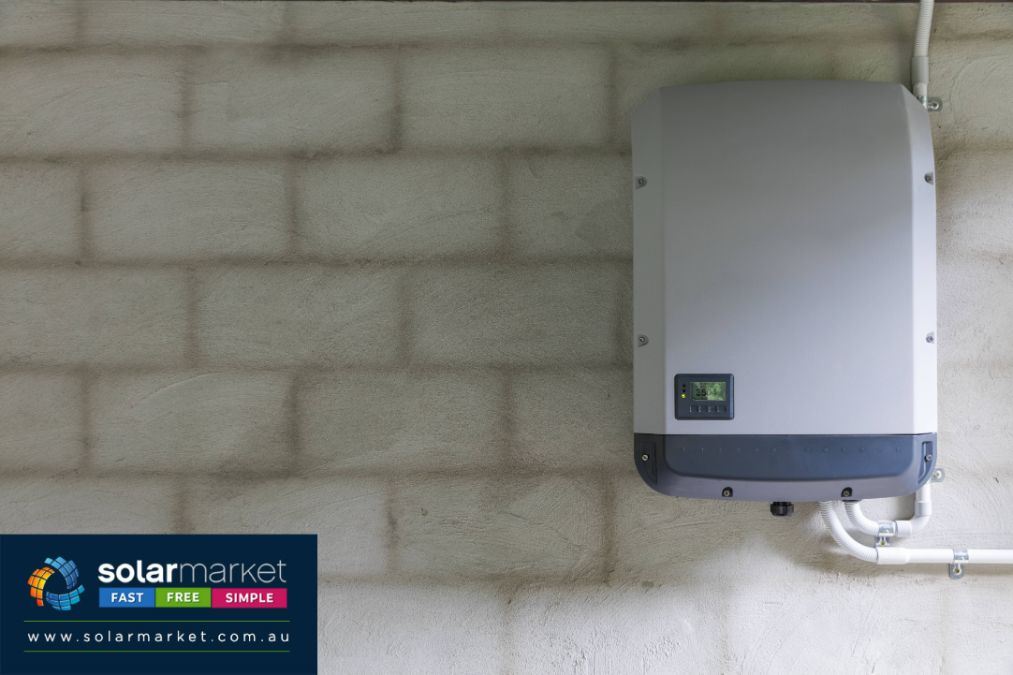 The efficiency and quality of the solar inverter is going to be the biggest influences on the output of your solar system, so it is important to make sure the one you are quoted for or choose covers the main criteria of a reputable inverter.
Here is some important criteria to look into when doing your research.
Solar Inverter Quality
The internet provides a wealth of information on different inverter brands and through doing your research online it will quickly become clear which inverters to steer clear of and what inverter brands are reputable within the industry.
The best way to determine the quality of any product is by looking at the experiences of past customers and their feedback on the product. You can do this by searching online on forums and websites like; Product Review, Facebook, Google, TrustPilot, Clean Energy Reviews.
If you can't find any information on a brand or product, then its performance isn't well known. In that case, it may be best to steer clear.
Safety Of Solar Power Inverter
Every inverter requires anti-island protection which disconnects the solar system's electrical supply to the grid in the event of a blackout. This is to ensure safety to the electricians working on the fault and people within the household so they are not at risk of electric shock.
Look out for reviews on inverter's that have had issues with their anti-island protection and eliminate them from your list.
Solar Inverter and Panel Compatibility
It is vital that your solar panels and inverter are compatible to work together. Inverters have a voltage range in which they can operate an array of panels within and maximum input current.
If you have already chosen what panels you want to have installed, ensure that the inverter you're looking at will operate well with those panels. The solar installer you are speaking to will be able to tell you what configurations of panels and inverters will be compatible.
Solar Inverter's Life Expectancy and Warranty
The average lifetime of a solar inverter is ten years at least, and so a standard inverter warranty will cover you for 10 years. If a manufacturer offers a warranty over 10 years this indicates the quality of their product and their confidence in its life expectancy.
Read the fine print of the warranty before signing!  It is required that the process for actioning your warranty be written within your warranty document. It should precisely say what the company is responsible for and what you are responsible for.
A good warranty will state that the company will take on the entire cost for removing, transporting, replacing and reinstalling a defective inverter within the warranty time period. Companies that aren't willing to make this commitment probably aren't confident enough in their own product, so you probably shouldn't be either.
Solar Inverters Presence In Australia
It's an important factor to ensure that the inverter brand or manufacturer that you select has some type of presence and office in Australia. The reason for this is if you have any issues with your inverter you will want easy access to assistance and have someone nearby available for troubleshooting or servicing as opposed to being on a different time zone.
Solar Inverter's Extra Features and Functionalities
Inverters can have additional features and functionalities you may or may not require such as a hybrid inverter having the ability to connect to battery storage to store a solar system's excess energy or micro-inverters which optimise individual solar panels. Before deciding on what inverter to buy for your system ensure it has the functionalities that you will require.
Highly Reviewed Inverter Brands in Australia
Based on reviews from industry professionals and customers, we've compiled a small list of some highly regarded inverters available in Australia. These inverters have been reviewed favourably due to their quality, warranty, features, monitoring, reliability and value.
If you're looking to purchase a solar power system inclusive of a high-quality inverter or just speak to professionals about your options, request obligation-free quotes from local CEC accredited solar installers to get started!