Across Australia (and the world), we're all coming to the realisation that we will be spending a lot more time at home over the coming months. More time at home means higher electricity usage, whether you're transitioning to work from home, preparing to hibernate in winter or taking time off to be home with the kids during the holidays.
An increase in electricity usage will inevitably result in more expensive electricity bills, but not for those with residential solar power.
During this time of uncertainty, solar power is becoming a sought-out relief to reduce electricity expenses and future proof household savings.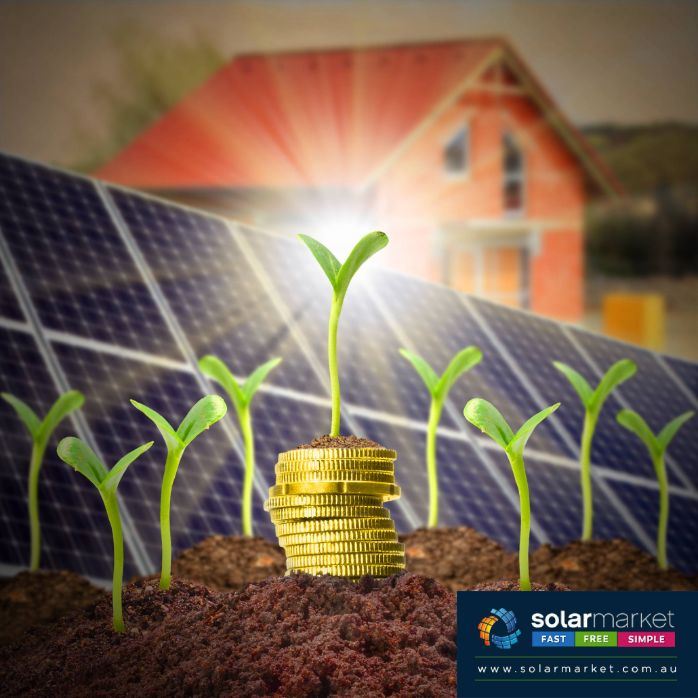 By installing solar power at your home, you can generate your own free energy during the day when the sun is out, instead of relying on the electricity grid which you are charged for using.
Being able to produce the majority of your own electricity and having less reliance on the electricity grid can result in reducing your electricity bills by up to 80% which has led to some Australian households saving over $1,800 per year. Read successful solar case studies
The money you can save with solar power from reduced electricity bills combined with the Government solar rebate that provides a considerable reduction to the cost of a solar power system means the solar power system could pay itself off within 2-5 years.
Did you know solar panels have an expected lifespan and warranty up to 25 years but can pay for themselves within 2-5 years!
Positive Environment Impacts of Solar Power
COVID-19 and isolation aside, Australians are still recovering from tragic bushfires which took place earlier this year.
The bushfires initiated greater awareness around climate change and the negative impact we are having on the environment by not taking action to reduce carbon emissions. According to Smart Energy co-founder and MD Elliot Hayes, there has been an increased interest for solar and storage due to consumers seeking greener purchases following the bushfires and floods in Australia.
"Our growth is a by-product of economic uncertainty that is driving both residential consumers and businesses to look for ways to future-proof their savings, homes and businesses. People are also more worried about the state of the planet than they have been before, and rightly so. They're looking for ways they can make a difference like conserving energy, being aware of the products they buy and their means of transportation." Elliot Hayes
By installing residential solar power, each home can do their part in reducing Australia's carbon emissions while having the benefit of reduced electricity bills.
Solar Power is truly is a win-win investment for Australians.
Learn how much money you could be saving and what impact installing solar will have on the environment by trying our solar calculator or request 3 free solar quotes from local installers to get started today.