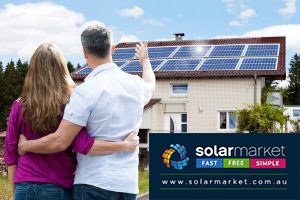 With continuously rising electricity costs, many worried homeowners are opting to install solar panels. But with many different brands of panels and many solar companies with competitive pricing, finding the right solar panels for your home can feel like a daunting challenge. By doing your research, it will not only help you choose the most reliable brand and solar provider but also give you knowledge on how a solar PV system works and how you can get the quickest return on investment. Here are some pointers to help you get the best solar panels for your home.
What Size Solar Panel System Do I Need?
The size of your solar panel system depends on households' annual electricity needs. 5kW-7kW are the most commonly installed grid-connected solar system sizes for homes in Australia. This is because 5kW-7kW solar systems can produce enough energy for a household to run during the day and reduce electricity bills enough to see a fast return on investment.
Research Solar Panel Brands
When deciding to install or upgrade a solar panel system, it can be an overwhelming experience browsing different brands of solar panels and other solar equipment on the market at any given point. Reviews based on quality, customer testimonials, performance, value, and feedback by solar industry professionals can be a deciding factor for you.
Get Some Solar Incentives
Be sure to ask if the provider and their products are eligible for the solar and battery rebates, subsidies, and incentives before requesting quotes. Look for a CEC-accredited company to install your solar PV system.
Ask Installers The Right Questions
Going solar is a long-term investment, it's really important to work with someone that you can trust. Once you have decided on the hardware and your ideal financing option, you're ready for the final step which is choosing a solar company to complete your installation. Asking your solar installer the right, crucial questions can help you choose a reliable company suited to your needs.
Get A Number Of Quotes To Compare
Speaking with many different installers to receive quotes will give you the knowledge about standard pricing of solar panels. You will avoid picking an overpriced quote or a very low price that is too good to be true. Asking questions about quality, value, and price can help you understand more about solar and make the right choice for your long-term investment. Think you're ready to take the plunge & get solar? Get 3 Obligation FREE Quotes from installers to compare prices and systems!