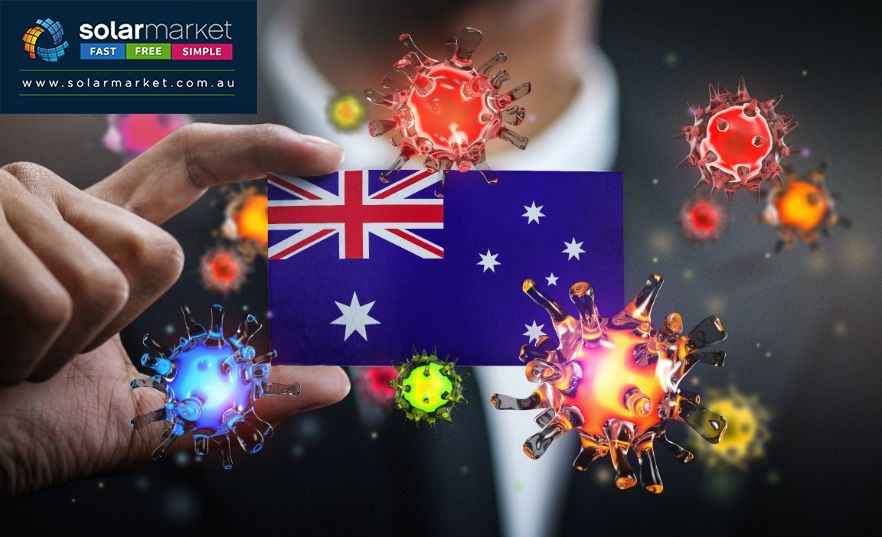 March 2020 was a pretty crazy month to say the least. As the COVID-19 pandemic caused businesses to shut down, state borders to slam shut and everybody was sent home to self-isolate, there was actually a record amount of residential solar system installations recorded during March in Australia.
March saw a new record for the registration of STC's with a total of 254MW, continuing the trend of rising numbers of installations over the past few months to the highest they have been since the solar boom of 2012. Now, take these numbers with a pinch of salt. Registrations for STC's are usually recorded a few weeks after an installation has occurred, so it is likely that the majority of these installations occurred in February.
So What Has Happened To Solar Installations Since The Lockdown?
Since lockdowns have been put into place across Australia new residential installations are believed to be down significantly. A survey conducted by PV magazine and Green Energy Markets estimates that solar inquiries have declined by 50%. This is very bad news for Australia's solar installers who have already had to combat difficult market conditions due to the Corona Virus such as panel production temporarily halting in China and the falling Aussie dollar.
The head of the CEC, Kane Thornton, has stated that he believes renewable energy can be the driving force for Australia's post-COVID-19 economic rebuild and therefore should be considered an essential service. Not only will the continued installation of both large scale renewable projects and residential solar systems help smash our environmental targets and create thousands of jobs, but they will provide Australians with much needed relief on power bills.
What is in store for the 'mid-COVID-19' Solar Industry?
As things stand, now is a really good time to go solar, but you might not want to wait too long to install a system. Thornton recently stated that he thinks it is unlikely that the Federal Government will make rooftop solar installations an 'essential service' should COVID-19 restrictions be tightened. This means you may have to act quickly to secure reduced power bills with a solar system. If upfront costs are an issue, most suppliers will offer financing options with interest rates low enough that the savings from your system can easily cover the repayments.
If you are worried about having a solar system installed when you are supposed to be social distancing, fear not! The Smart Energy Council has been educating solar installers on how best to interact with customers and install their systems in a safe, hygienic and COVID-19 friendly way. Click here to learn about the 'contactless' process we have developed with our solar installers.
During this uncertain time going solar may be just the tiny bit of relief that you need. Speak to local installers about your options and get 3 Free solar quotes today!