Key things: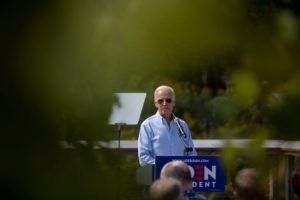 Sourced from The New York Times
Biden places the environment front and center of his agenda.
Scott Morrison & Climate Change- Australia needs to step up to the environmental mark if it wants to keep a healthy relationship with the US.
Australia is inherently behind on climate change and environmental reform.
The biggest news to come out of this weekend is Joe Biden's presidential win over Donald Trump– but with Biden's win also comes a colossal pressure for Australia to dust off our prehistoric climate change goals and step up to the mark.
Joe Biden's Climate Change Agenda
Joe Biden's victory speech placed environmental reform front and center of his agenda.
Planning to reinstate the US back into the Paris Climate agreement for his first day in office, Biden pledges to "get every major country to ramp up the ambition of their domestic climate targets."
With a commitment to net-zero emissions by 2050 and 100 per cent clean energy by 2035, Biden turns to Australia for environmental reform as we are one of the only first world countries without a similar target.
Scott Morrison's Climate Change Policies
Australia's reluctance to commit to climate change initiatives has left a bad taste in the mouths of our environmentally inclined partners – UK, Japan, South Korea, China, India, Canada and US.
With a reluctance to let go of fossil fuels, an inappropriate relationship with gas and a climate change plan that takes us an entire century to achieve, the Morrison government has shown it won't come quietly when it comes to renewables.
Now with Biden in power and an environmental change-a-foot, will Scott Morrison finally commit to a real climate change agenda?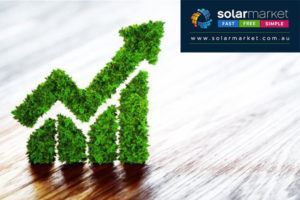 Amanda McKenzie, CEO of the Climate Council explains that if Australia doesn't start to take action, we will be isolated. "Australia's 'climate-lite' approach of not doing a lot but claiming we are, won't cut it.'
Similarly, Mr. Turnbull, Morrison's predecessor, slams the current government's "gas-led recovery" as "political piffle."
"This is the time to pivot," Mr. Turnbull says. "Otherwise [Morrison's] going to look out on the extreme with Saudi Arabia, as some kind of a carbon economy."
"Really, we can do so much better than that, and now is the time for Scott [Morrison] to move."
Help Move Australia's Environmental Policy Into The 21st Century.
Just because our government is slow to take up the mark on renewable energy that doesn't mean you, as an Australian resident, can't lead by example.
Reduce your carbon footprint, save on your energy costs, and improve your house value by transitioning to solar.
It's sustainable, planet-friendly and it will help lead Australian environmental reform into the twenty-first century.
Why not do you bit? Help reduce your carbon emissions by installing solar panels. Solar Market partners with CEC accredited installers in your area so that you can get 3 complimentary solar quotes at the touch of a button.  Let's help you get your renewable journey underway, get 3 no-obligation solar quotes below.