Solar panels, to the naked eye, all look pretty much the same. There are slight variations, different colours and sizes, but generally seem pretty similar. So unless a solar panel comes out the box with half the back missing off it, how do you know how good or reliable it is?
We've based our criteria on:
– Quality/Value
– Warranty
1. SunPower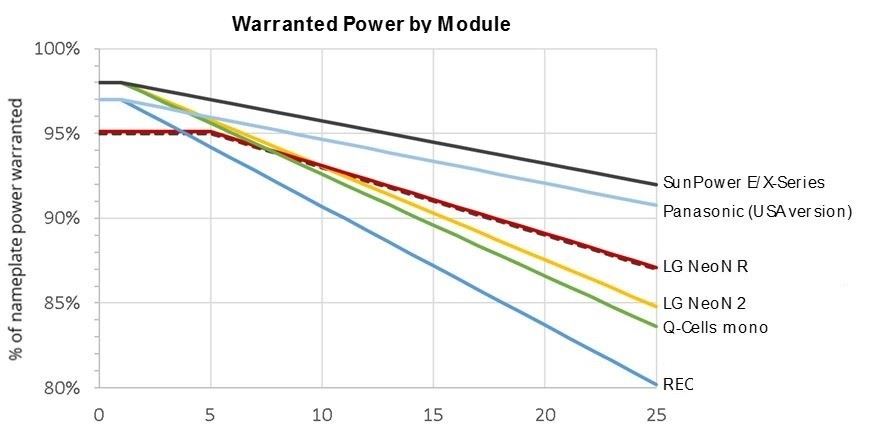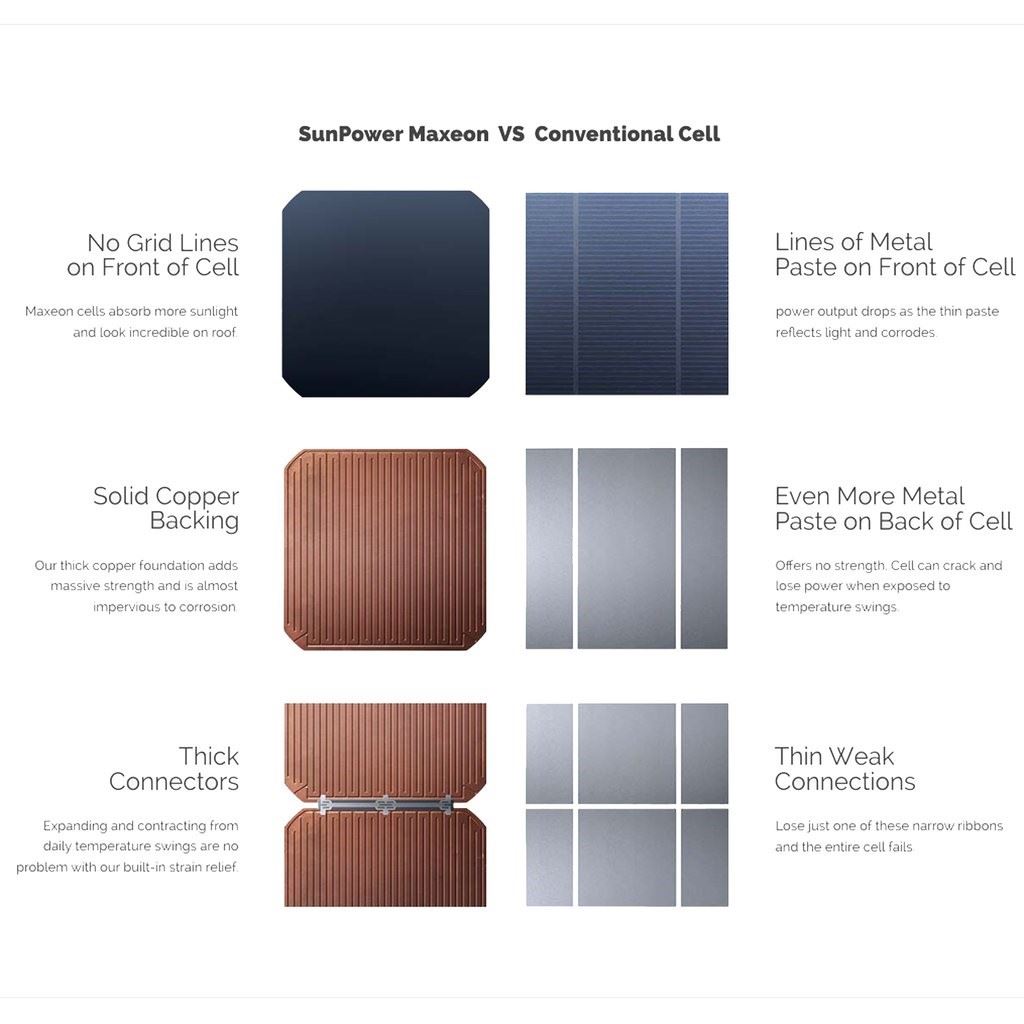 About SunPower
Founded in 1985, SunPower's global headquarters are located in Silicon Valley, California, USA. With more than 750 industry patents and the world record holder for the most efficient rooftop solar panels, SunPower are at the forefront of the solar PV industry.
Features of SunPower
More Power / Same Space – SunPower holds the record for the highest efficiency silicon solar panel, which means you can create more power, on smaller roof spaces, with fewer panels (or leave more roof space free for future expansion).
Industry Leading Warranty – SunPower pioneered the solar industry's first 25-year combined Power and Product Warranty. And unlike most solar warranties that cover just the panels, SunPower's warranty also covers transport and labor costs to uninstall and re-install the panels. This makes Sunpower one of the safest, long-term solar power investments.
More Energy / Higher Savings – SunPower now guarantees at least 98 per cent power for the first year, followed by a maximum degradation rate of 0.25 percent each year thereafter for 24 years. This results in an unprecedented 92 per cent power level at the end of 25 years. This is compared to conventional solar panels, which guarantee only 80 per cent after 25 years.
Reliability / Durability – Conventional cells lose power over time because of cracking and corrosion. Sunpower's patented MAXEON cells have a solid copper cell foundation with thick connectors designed to expand and contract. This unique design eliminates 85% of the reasons why conventional solar cells fail.
Awards & Achievements
1993 – SunPower solar cells power a Honda car to victory in a 3,000km car race across the hot Australian outback, beating second place winner by one full day and shattering the 1987 record set by General Motors. These days it's routine for SunPower to provide solar cells to power the fastest solar race cars worldwide, including all of the top finishers in the same Australian race.
1997 – SunPower solar cells power NASA's Pathfinder, an unmanned, remotely piloted, solar-power, high altitude aircraft.
2001 – SunPower solar cells power NASA's Helios project, achieving a record altitude of 96,863 feet.
2009 – PlanetSolar chooses SunPower solar cells to power the world's largest solar catamaran and the first solar boat to circle the globe.
2011 – SunPower solar cells power Solar Impulse, a prototype solar airplane, that for the first time in aviation history succeeds in flying for 26 consecutive hours powered only by solar energy. It went on to set eight more world records when it became the first solar airplane to fly through the night, between two continents and across the United States.
2013 – During a five-week exploration of the Greenland icecap, NASA's Rover and its two SunPower panels handled temperatures as low as -22° F, proving that SunPower solar can endure some of Earth's harshest environments.
2014 – SunPower solar panels awarded Cradle to Cradle Certification for sustainable manufacturing processes. The first and only solar company to achieve this recognition.
2. LG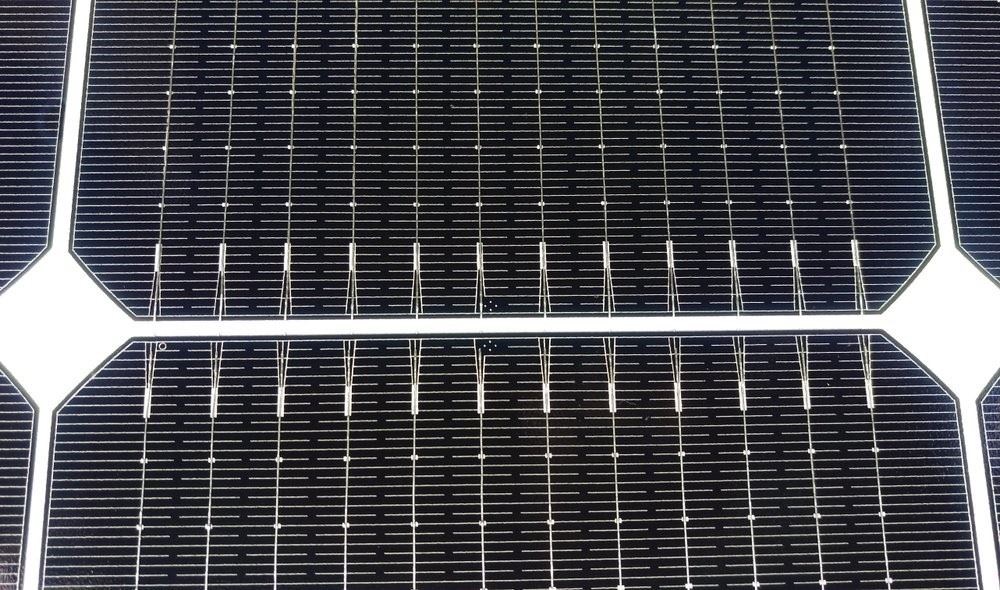 About LG
The history of LG's solar business can be traced back to the mid-1980's, when the LG central research laboratory started R&D on solar technologies. Today, LG's solar unit is at the forefront of product development for solar panels.
Features of LG panels
More Power / Same Space – LG NeON®2 panels are rated at 330W per panel, whereas many conventional 60-cell panels achieve only a 275W rating. The LG NeON®R can produce an even more impressive output with 360W and 365W models.
Industry Leading Warranty – Like SunPower, LG offers a 25-year parts and labor Product Warranty which includes the cost of shipping and labor cost.
Lower Degradation than industry standard – Solar panels degrade over their lifetime and produce less electricity each year. Most panel manufacturers warrant a degradation of approx. 20% over 25 years. LG's NeON panels have a very low LID (Light Induced Degradation), due to the use of N type treatment of the cells which uses phosphorous as a replacement for Boron.
Award Winning Solar Cell Technology – LG's "CELLO" Multi wire busbar cell technology lowers electrical resistance and increases panel efficiency, giving more power per panel and providing a more uniform look to the panel.
Awards & Achievements
The LG NeON range has won the highly respected Intersolar Awards in Germany for Photovoltaic Innovation three times in 2013, 2015 and 2016.
In the Choice test conducted between October 2015 and October 2016 the LG NeON® 300W won against 15 competitors as the highest output per watt panel.
LG solar won the EUPD Research "Top Brand" in Australia Award in 2016 and 2017.
3. Winaico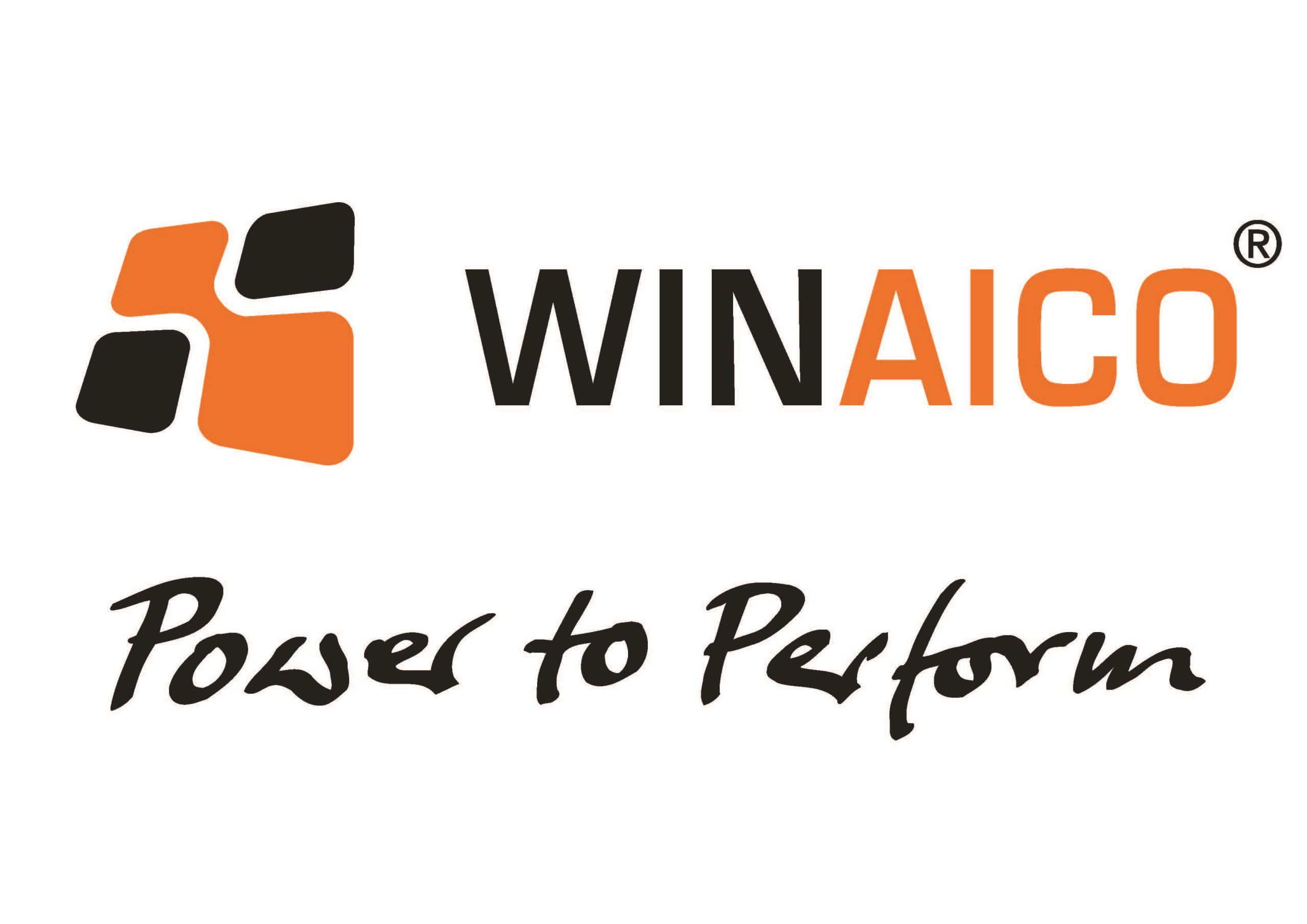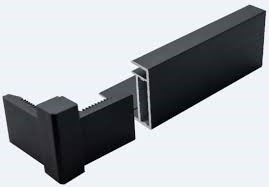 About Winaico
When you buy from WINAICO, you are buying products from a manufacturer specialising in premium-quality solar panels. Unlike many solar panel manufacturers that prioritise cost-cutting over quality, Winaico use only high-end components and have strict quality controls to ensure the quality and reliability of their panels.
Features of Winaico Panels
The Frame – In contrast to corner joints with mitre cuts or threaded connections, Winaico panels have solid aluminium L-keys which provide greater torsional stiffness and waterproofing in the critical corner areas.
Free Insurance – Winaico offers a unique 2-years Whole-of-System insurance. The insurance covers every component of the system and also protects the end client against Loss of Yield, Interruption of Service and all risks.
15-year Product Warranty – Winaico panels provide the second longest product warranty available in the market. In comparison, most other panel manufacturers offer only a 10-year Product Warranty.