A Comprehensive Guide to Commercial EV Chargers in Australia
As the popularity of electric vehicles (EVs) continues to rise, Australian businesses are increasingly looking to install commercial EV chargers. This guide will help you understand the ins and outs of commercial EV chargers, making it easier for you to make an informed decision for your business.  
What are Commercial EV Chargers?
Commercial EV chargers are electric vehicle charging stations specifically designed for use in public or business settings, such as shopping centres, office buildings, and parking lots. They provide a convenient and efficient way for EV owners to recharge their vehicles while they shop, work or visit other establishments.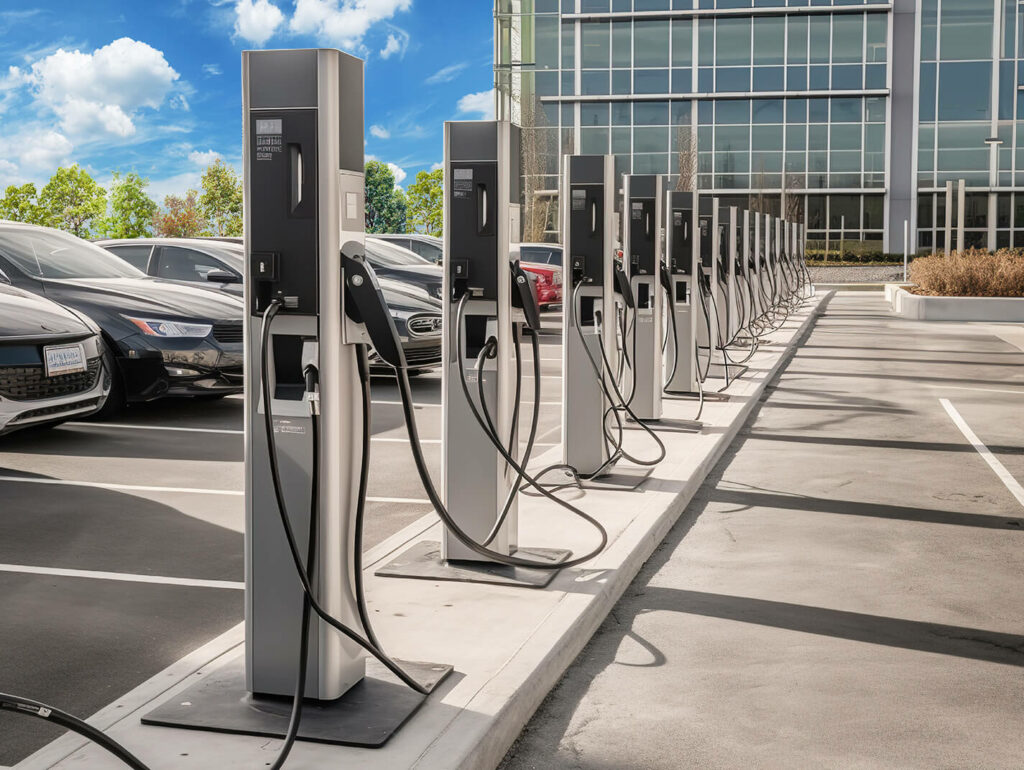 The need for commercial EV chargers in Australia is set to explode as electric car adoption increases amongst the labour force and business owners transition to green fleets.
Benefits of Installing Commercial EV Chargers
There are several benefits to installing commercial EV chargers at your business:
Attracting more customers: EV owners are more likely to visit businesses with charging stations, giving you a competitive advantage. 

 


Encouraging sustainable practices: Supporting the use of electric vehicles helps reduce greenhouse gas emissions and promote eco-friendly transportation.
 

 

Enhancing brand image: Showcasing your commitment to sustainability can boost your brand's reputation and appeal to environmentally conscious customers. 

 



Generating revenue: Some businesses charge a fee for using their EV chargers, creating an additional source of income
Types of Commercial EV Chargers
There are two types of commercial EV chargers, each with their pros and cons:
These chargers use a 230V power supply and add 40 to 100km of range per hour of charging, depending on the vehicle.
Level 2 chargers are the most common choice for commercial settings due to their balance of affordability and charging speed.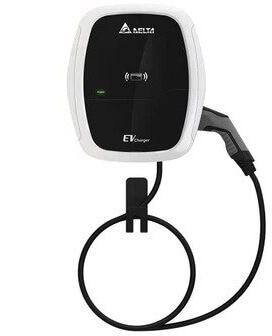 | Pros | Cons |
| --- | --- |
| Affordable and efficient: Making them a practical choice for commercial applications. | Not the fastest option: Level 3 or DC Fast Chargers offer quicker charging speeds but come at a higher cost. |
| Compatible with most EVs: Level 2 chargers work with the majority of electric vehicles available in Australia. | – |
Level 3 Chargers or DC Fast Chargers
These chargers can recharge most EVs up to 80% in 20-30 minutes or less, making them ideal for commercial locations with high traffic or where users require a quick top-up.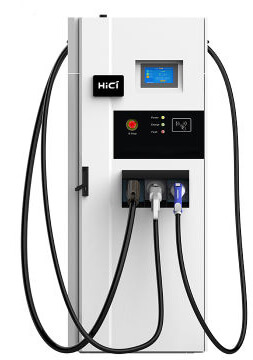 | Pros | Cons |
| --- | --- |
| Rapid charging: Perfect for busy locations, as they minimise waiting times for users. | Expensive: Higher equipment and installation costs compared to Level 2 chargers. |
| Growing demand: As EV adoption increases, so does the need for fast charging options. | Compatibility limitations: Not all EVs can use DC Fast Chargers, so you may need to provide a mix of charger types. |
Choosing the Right Commercial EV Chargers for Your Business
When selecting the best commercial EV chargers for your business, consider the following factors:
Charging speed: Assess the charging speed requirements based on the needs of your customers and the available parking time at your location. 

 



Compatibility: Ensure the chargers you choose are compatible with a wide range of electric vehicles, making your charging stations accessible to more users. 

 



Budget: Factor in equipment costs, installation expenses, and ongoing maintenance when determining your budget for commercial EV chargers. 

 



Available space: Consider the available space at your location and the layout of the charging stations to maximise convenience for users. 

 
Government Incentives and Support 
Various Australian states and territories offer incentives and support for businesses installing commercial EV chargers. It's worth investigating if your business is eligible for financial assistance, which can help offset the costs of installation and equipment. Click here to see the latest incentives on offer in your area.
In conclusion, installing commercial EV chargers can offer numerous benefits for your business, from attracting more customers to generating additional revenue. By understanding the different types of chargers and considering the factors outlined in this guide, you can make an informed decision about the best commercial EV chargers for your business.   
Embracing this sustainable technology not only supports the growth of electric vehicles in Australia but also helps to future-proof your business in a rapidly evolving market. So, take the time to research, plan, and invest in commercial EV chargers that best suit your needs and reap the benefits for years to come.  
If you are considering an EV charging solution for your business, we can help.   
Solar Market assists businesses with obtaining quotes from qualified and experienced suppliers. We'll connect you with 2 trusted local suppliers who can quote you on your new EV charging set up.  
FULLY CERTIFIED, ZERO OBLIGATION