What is a Solar Panel?
Solar panels absorb energy from the sun and feed it into a solar inverter, which then converts that energy into the right electricity for your home. Most panels will have a lifespan of over 20 years and degrade in their production by less than 0.4% every year. However, this will differ depending on the brand, type of panel and the weather conditions of the area where the panels are being installed.
About LG Solar: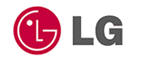 LG Solar is an offshoot of the multi-billion parent company LG, who manufacture electronics. With this advanced knowledge in technology and electric appliances, they quickly made an impact in the solar industry with their successful NeON range.
Pros of an LG Solar Panel:
25 year full replacement warranty
Offices across every state in Australia
Lower degradation than industry standard
Cons of an LG Solar Panel:
High upfront costs
An expensive option for large homes
The Importance of Choosing the Right Solar Panel:
Installing the ideal panel will save you thousands in the long run. Finding what panel brand is best for your home, budget and lifestyle can be a difficult task, which is why it's important to do plenty of research before installing.
Get expert advice on what your home needs by receiving 3 free no obligation quotes from 3 local solar installers below.
[dynamicform-fbtheme][brands-panel-side]
Considering solar? We take the stress out of finding the right installer.
Get Obligation
Free Solar Quotes