Robin and his wife couldn't be happier with the reduction in their bills after having a 6.5 kW solar system installed by Satellite Solar at the end of 2018.
Over the March – June period Robin's previous bills were around $750 and now for the same period, he has only been charged $272.61.
"The ability to receive and compare quotes was very valuable to us and there was a good selection of reputable providers supplied by Solar Market."
Satellite Solar was Robin's preferred choice based on the knowledgeable information and recommendations they were able to supply. Robin says even after installation they were very responsive when he had any issues.
"6 weeks after installing when we had a storm, we realised a tile had cracked during installation, once contacting them (Satellite Solar) they took full responsibility, no questions asked and came out to replace the tile at no cost."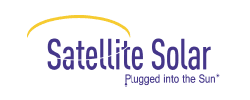 Considering solar? We take the stress out of finding the right installer.
Get Obligation
Free Solar Quotes