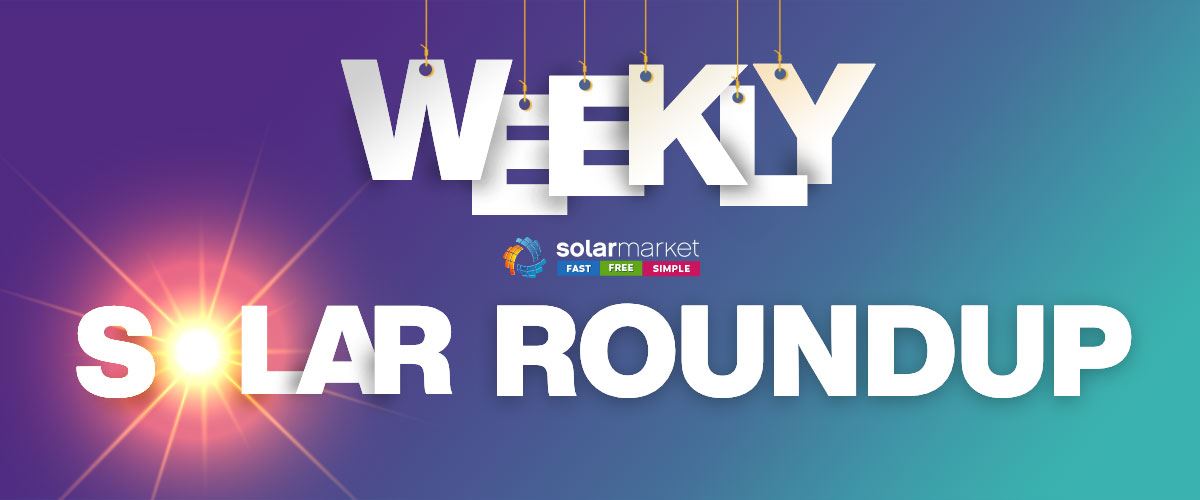 Here's a little round up of what happened this week (ending 12th July) in the solar industry.
The Australian Energy Regulator Wants to Discourage People From Getting Solar Apparently
The Australian Energy Market Regulator (AER) has suggested in its annual State of the Energy Market Report that solar households should pay a network fee to be allowed to export energy to the grid.
On page 58 of their report, the AER says that fluctuation in forward and reverse power flows causing high network voltage levels impacts the quality and reliability of power supplies. These costs affect all customers but are currently not charged to the energy resource owners, and they propose a 'use of system' charge for energy exported to the grid because of it.
Essentially, what this means is that they want to charge people with solar panels for exporting their excess power to the grid, which sort of goes against every other incentive we have to install solar (E.g. helping the planet, reducing your power bills etc.). We'll keep you updated if it actually happens. You should know that head of orchestration at AGL, Travis Hughes, told solar PV magazine that the network voltage levels caused by the fluctuations are "high regardless of solar customers exporting to the grid".
An interesting point was made by Ellen Roberts, the National Director of Solar Citizens in that "big coal and gas generators aren't charged for exporting their power to the grid". So, let's hope that if this does happen that the big generators get charged too or that instead of charging the people, we work on fixing the grid and system. Also – don't let this sway you, solar is 100% still worth investing in.
Queensland Attracts Majority Investor in 300 MW Solar Farm All by Itself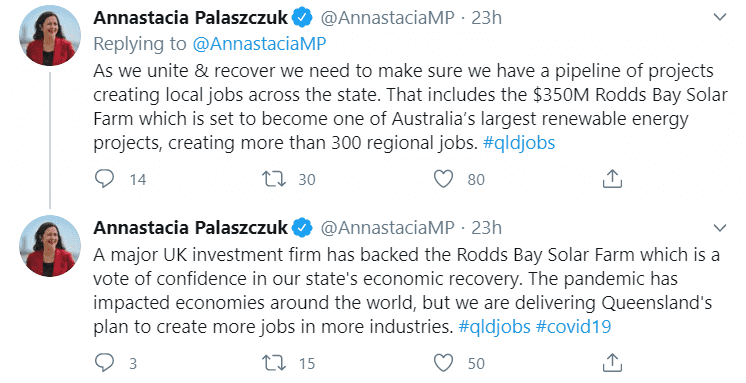 UK investment firm, United Green, have just purchased a majority stake in the 300 MW Rodds Bay Solar Farm in Queensland.
The investment, says State Premier Annastacia Palaszczuk, "is a vote of confidence in our state's economic recovery" and she highlights that the $350 million project is set to become one of Australia's largest renewable energy projects and will create more then 300 regional jobs.
This is exciting, it shows that despite the lack of energy policy at a federal level, the ambition and clarity that the state governments have in renewables is powerful enough to boost investor confidence.
The state's Energy Minister, Anthony Lynham, said at a Ministerial Forum hosted by the CEC on Wednesday that "it is difficult having a federal government that doesn't have a concrete energy policy that can guide both government here in Queensland and also enterprise in to their investment decisions". Interestingly, the Federal Energy Minister didn't show up at this forum, and instead submitted a pre-recorded message full of the standard useful and clear things that politicians say.
Victorians, You Can Still Install Solar if You Want
For those in Victoria, we feel for you. A tough 6 weeks of lockdown is ahead of you, and we want to thank you for this sacrifice. These monumental efforts don't go unnoticed and they are a part of what keeps Australians safe during this pandemic.
Solar installers living in the affected region will still be able to install, and installers outside of it who need to travel into the area will still be allowed to proceed. Installers have COVID-safe processes in place, and they have no need to be in close physical contact with anyone. There are also a variety of ways they can give you a customised information without needing to jeopardize your safety.
Both the Clean Energy Council and the Smart Energy Council have been providing advice and resources to those in the industry on how to carry out COVID-safe operations and for the most part, businesses are taking it extremely seriously.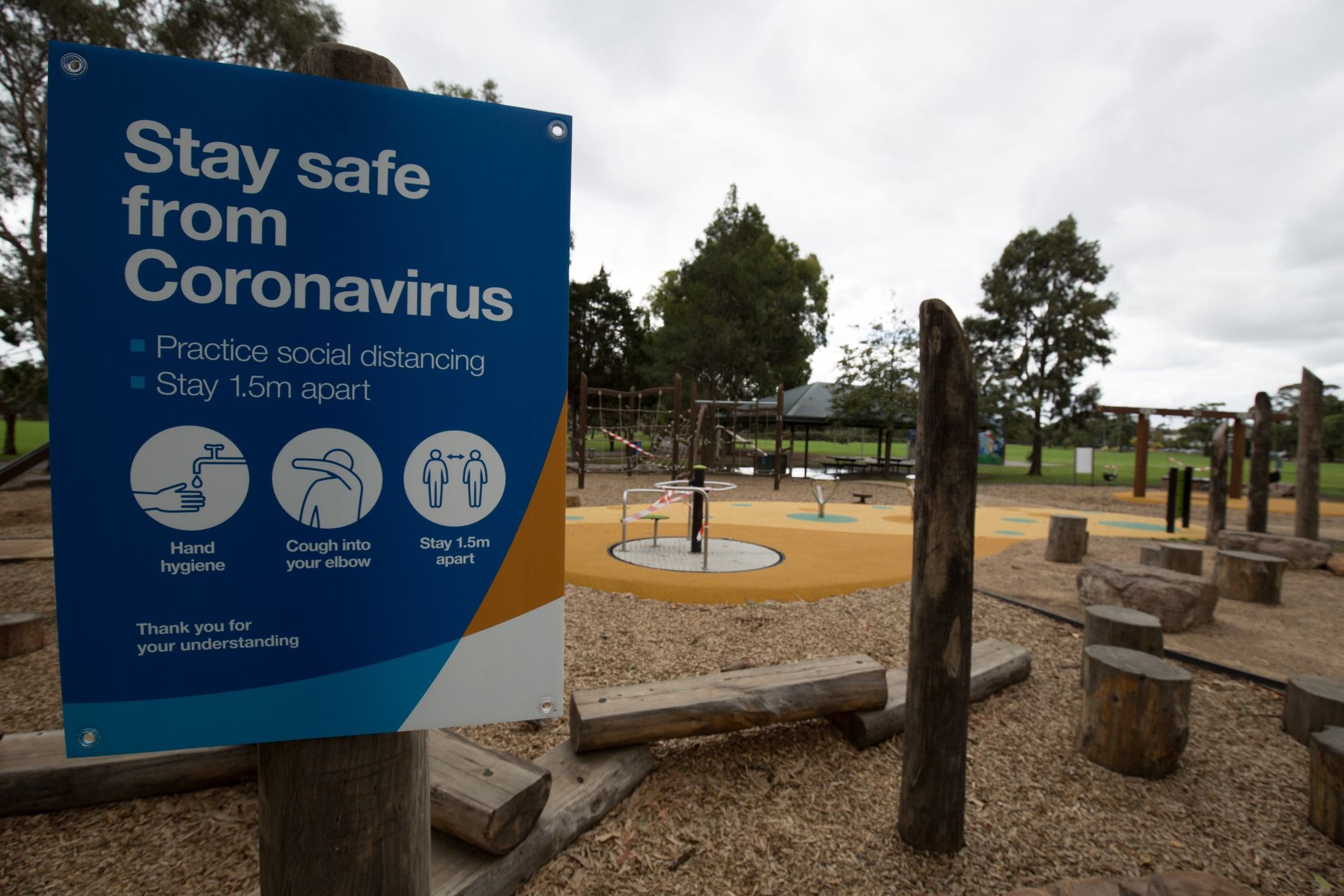 There are plenty of rebates left and the next round of rebates is coming up shortly. It's also worth noting that the rebate has already dropped this year, and its best to install sooner rather then later to avoid it dropping further.
But Victorians, stay safe, if that means during these 6 weeks you spend time researching instead of installing then so be it.